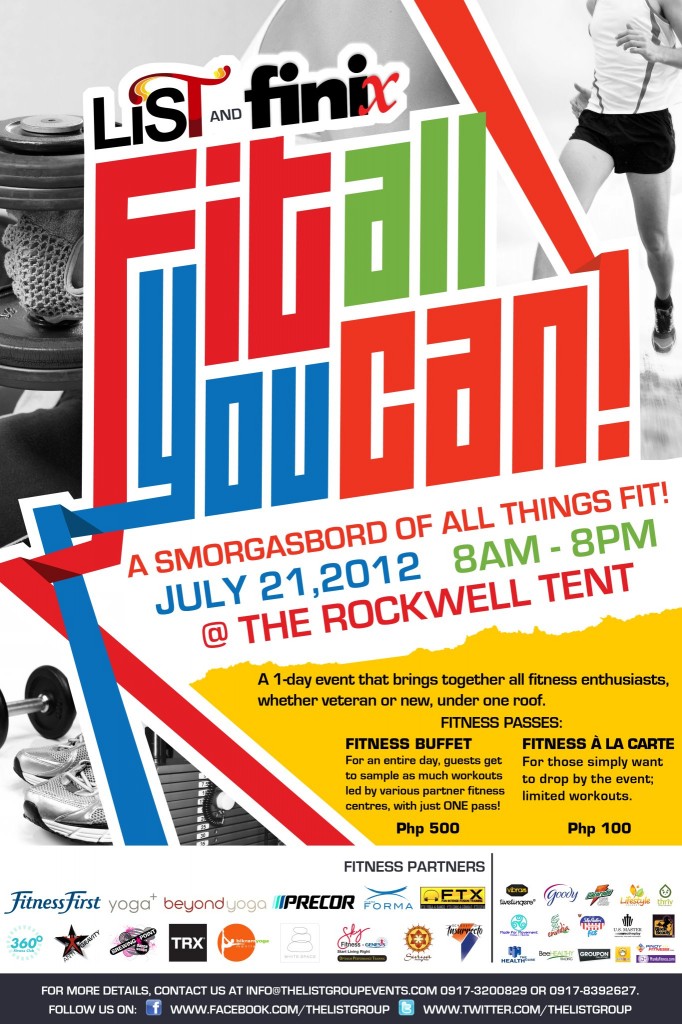 Hi Guys! Pinoy Fitness will have an on-site booth this Saturday (July 21, 2012 from 8am to 8pm) at the Rockwell Tent for the Fitness All You Can Event, and we want you to be there, so we're giving away 10 entrance tickets to 10 lucky winners!
Pinoy Fitness White and Black Tech Shirts and Singlets will be available at the event for P350 (Shirts) and P300 (Singlets). See you all there!
Read about the full details about the event here -> https://bit.ly/OT1Pqf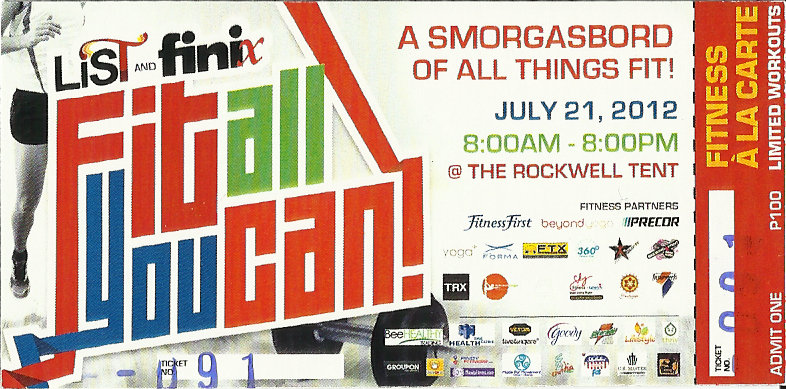 Ticket Contest Mechanics:
1. You must be a Pinoy Fitness Follower on (Facebook or Twitter)
-> https://www.facebook.com/pinoyfitness
-> https://www.twitter.com/pinoyfitness
2. Share in your Personal Facebook or Tweet the Following:
-> "I want to join @pinoyfitness at the Fitness All You Can event at Rockwell! https://wp.me/pQctC-4t9"
3. Fill up the Form Below:
[Contest Finished]
Note:
* Raffle period if from July 18 to July 19 11:59PM. Drawing via Random.org on July 20, 2012, Winners will be notified by email
* Invalid Email will be disqualified
* Only 1 entry per person.
* Only 1 VALID EMAIL is allowed per entry, using multiple email for different names is not allowed.
* Email with multiple entries will be disqualified.
* Email will be the primary contact for winners.
* Good Luck!
Winners: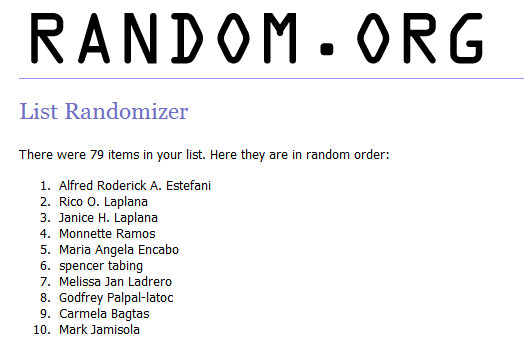 Congratulations to the 10 winners for the Fit-All-You-Can Tickets! Will notify you via email!