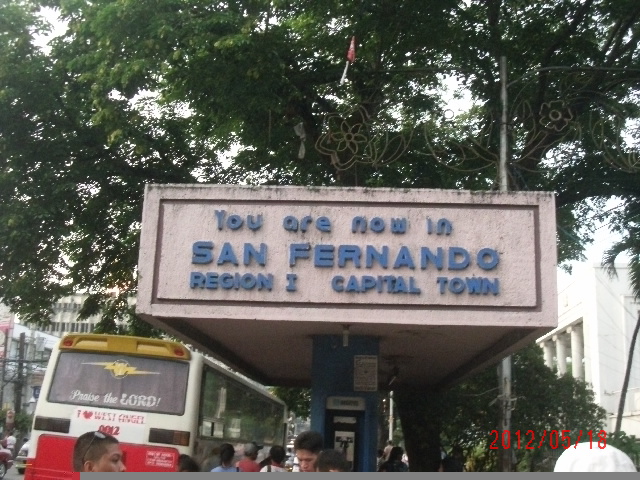 Summer's Last Hurrah – Ku IkaIKa La Union Marathon 2012 – A Review
Words by: Ms_Mars
Photos: Ms_Mars, Team USB
On May 19, 2012, it took me about 7 hours travel from Manila to San Fernando, La Union where the Ku IkaIka Marathon was to be held via Partas Bus. It rained 15 minutes after I arrived. The very same rain made me miss my host's (IRunner Community) representative at our rendezvous point at the plaza. After the brief downpour, more runners from Benguet, Pangasinan, Ilocos Sur and Manila among others filled up the city's transient and backpacker inns. I Carbo-loaded at Kaw Bin's Chinese resto (kudos to their affordable pancit bihon!) and had chance encounter with some runners before heading out to the Kahuna Resort to claim my race bib on their onsite registration booth. I met up with more Manila runner friends at the lobby and we chatted about the trip and took some photos with them while relaxing.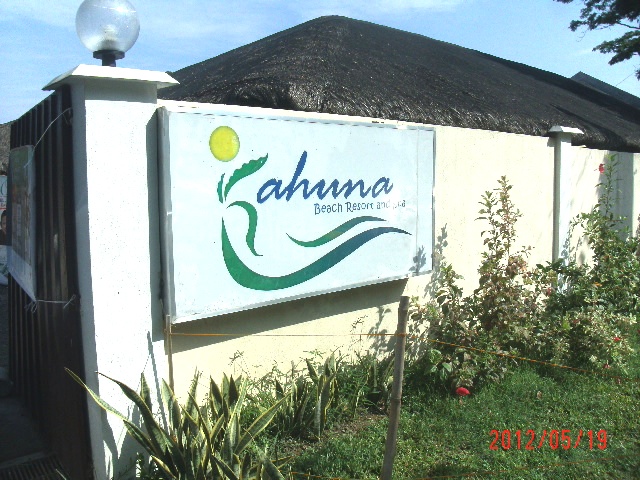 After some time, I finally met brothers Stan and Randy Abasolo of IRunners Community whom I got in touch with earlier via email and several text messages only. They are the very hardworking brother-tandem responsible for this follow up run event this time in coastal San Juan where it highlighted Kahuna Resort & Spa's breathtaking view of the open sea. The same group held the 1st Annual LUUM Half Marathon Tourism Run in San Fernando last February 25, 2012. Unfortunately, we did not have enough time to talk about the marathon as they were so busy with the onsite registration. When I finally settled in, I got excited to run the 10K race the following day and to enjoy the farm fields, mountain sceneries and experience the hospitality of San Juan, La Union folks.
"Ku IkaiKa", by the way, is a Polynesian phrase chosen to aptly describe the whole marathon, which literally translates to "Stand Strong".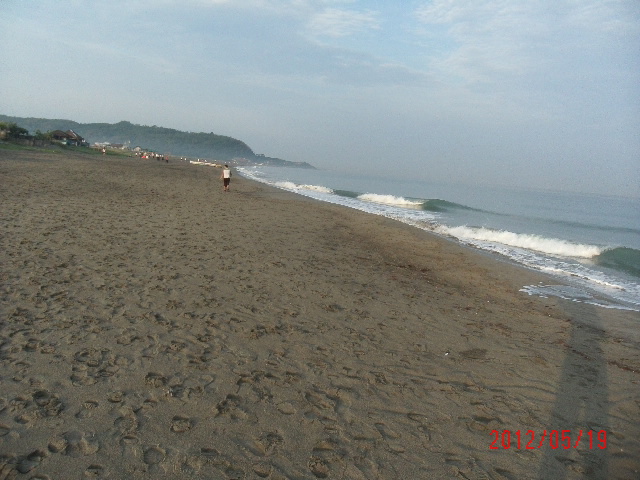 On Marathon Day. First time marathoners and regular 42K-iers gathered before 4AM in front of the resort along the highway and did their last minute stretching, warm ups and pre-gunstart photo sessions. It was simplicity at its best – there was no starting line arch but just a platoon of runners eager to run and traverse a scenic but tough route ahead. Race Director Randy gave his brief welcome remarks and race reminders to all runners in behalf of the organizers and all its sponsors. It was great to have spotted a good number of Westerners among the running crowd.
After all the good luck wishes and quick prayers, the 42Km ( Road/Fields/Mountain/Beach Run) category was sent off at 4:40am and after every five minutes that followed, the 21Km (Road/Fields/Beach Run), 10Km ( Road/Beach Run), 5Km (Beach Run) and 3Km (Beach Run) categories were sent off as well. There were no signs of early morning rain clouds and I predicted it was going to be a sunny marathon day. It felt strange though running a 10Km route before 5am when it was still quite dark as I am not used to it.
The first Hydration Station immediately ran out of drinking cups. I regretted not bringing my own bottle for instant refills. Lesson learned on that one. The succeeding stations were okay and adequate. From the highway our route led us to a few farms and were greeted (at least for the 10Km) by adult towns folks along the way. I was thrilled to have passed some mountain views and several cows which grazed the fields. I also noticed that the Marshalls all wore vests and event ID's. I am also happy to note that the traffic and security protocols were implemented. Although I did not notice a lot of distance markers for my category but according to the 21Km and 42K-iers, they saw some along their route.
The highlight of the event is the 2Kms sand path final stretch towards the finish line at the beach fronting Kahuna Resort. If you're not used to sand running, it will take you forever. It was a good thing that some volunteers gave away El Lobo energy drinks and bananas before the race and at the turn towards the beach overlooking South China Sea. A runner friend even suggested that I should have removed my shoes and ran barefoot to have feet massaged by the sand granules. After finally seeing the finish line arch and hearing people's cheers, the huffing and the puffing slowly faded and I gave out a toothy smile for the cameras and thanked the Heavens for a great finish!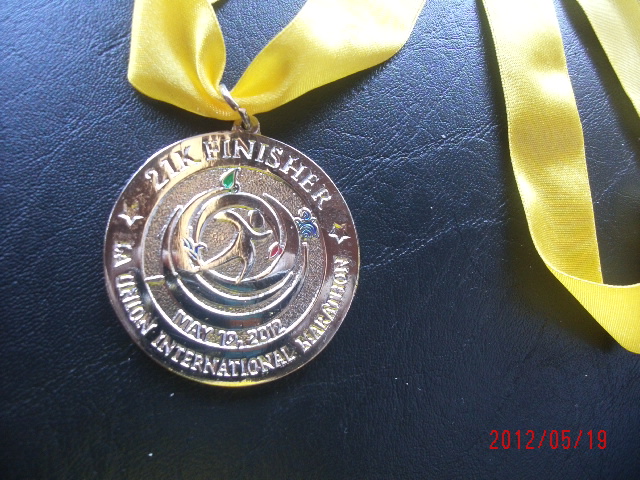 There were finisher medals for all categories but not enough for the 10k categories. They got quite disappointed not bringing home one (including your truly). But names and contact information were gathered for post-medal claiming upon Organizer's advisory when the medals are ready.
La Union runner-resident and Pinoy Fitness supporter, Randall Brioso, and his son enjoyed the run and was happy to see and mingle with Manila runners who made extra time and effort to visit their beautiful beaches. He said it was great seeing new faces that day. Mr. Brioso rarely attends Manila events but was thankful to IRunners for organizing this latest marathon right in their hometown.
While waiting for the rest of runners to cross the finish line, I had the grandest time taking a lot of beach/ocean photos with familiar people and meeting new friends and acquaintances. Most runners were handed out some freebies. I also took advantage of inhaling lots of fresh air, something I love doing especially during out of town runs. La Union being a very popular surfing turf, how I envied the first time and regular surfers and their shiny boards!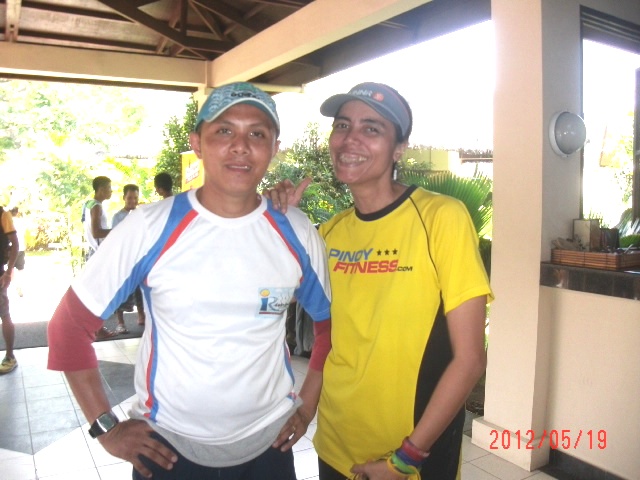 I caught up with Race Director Randy before awarding ceremonies and he personally inquired what I thought were some concerns encountered. I gladly offered my observations and personal opinions on what could be improved in the organization of the race. He was thankful for the feedback and promised their future events will aim to improve the organization and logistics of the event. He even posted an official statement answering to the complaints about the delayed singlets, medal shortage and longer distance route covered.
Congrats to some of our pals who made it to the Top 10 finishers list in the 42Km, 21Km and 10Km distances. Well-deserved! The provincial runners have improved a lot in terms of speed and my hats off to you guys! I felt really honored to have shook your hands and held your winner's trophy. Top 1 male and female winners of the maximum distance each brought home as much as P20,000 in cash along with other sponsor gift packs.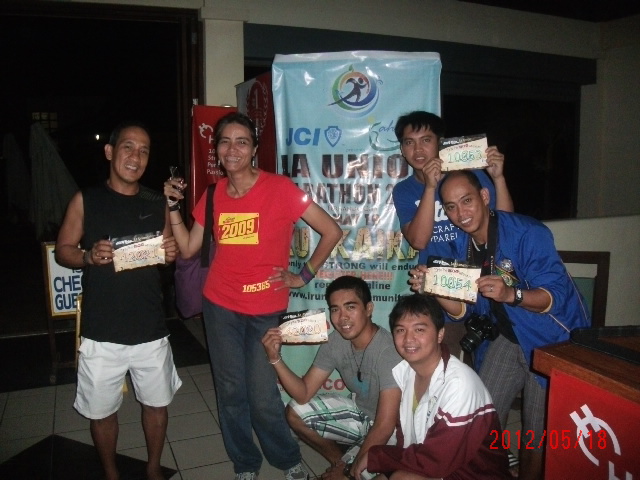 The Ku IkaIka Marathon 2012 was indeed endured only by the strong. No room for the weak. Several marathon and half marathon finisher friends have shared that the San Jose/San Fernando/San Gabriel route was one of the toughest to beat. To my fellow runners, I admire your sheer determination to have accomplished the course no matter what. Most especially to a marathoner who did not give up and kept on going even after more than 11 hours have passed! Now that's the never say die attitude to inspire us all.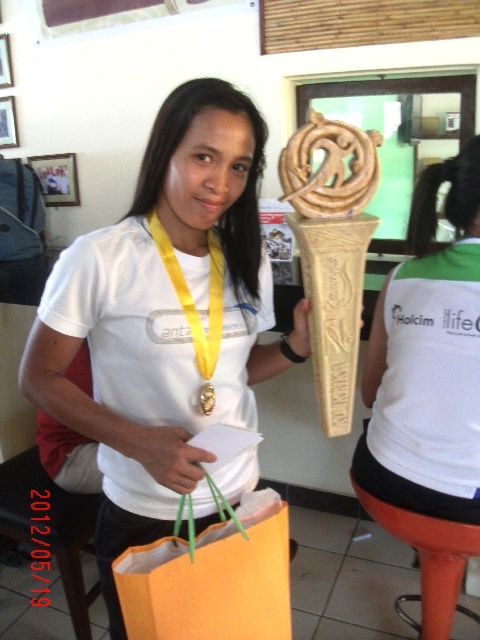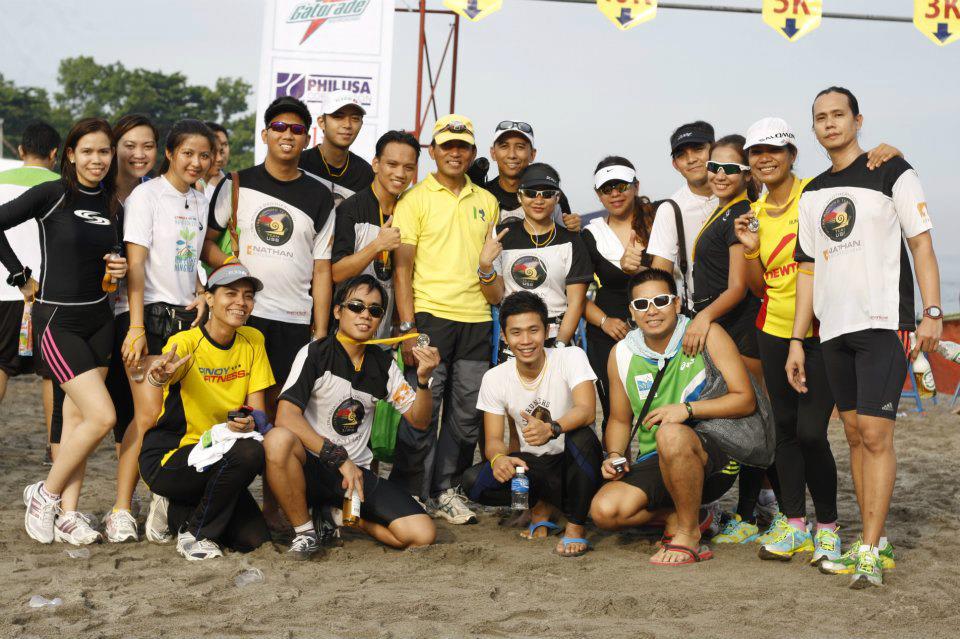 Many thanks to IRunners Randy and Stan Abasolo, Ms. Elma for the hospitality and accommodation, Kahuna Resorts staff for the courtesy and to Pinoyfitness for the chance to cover this event.