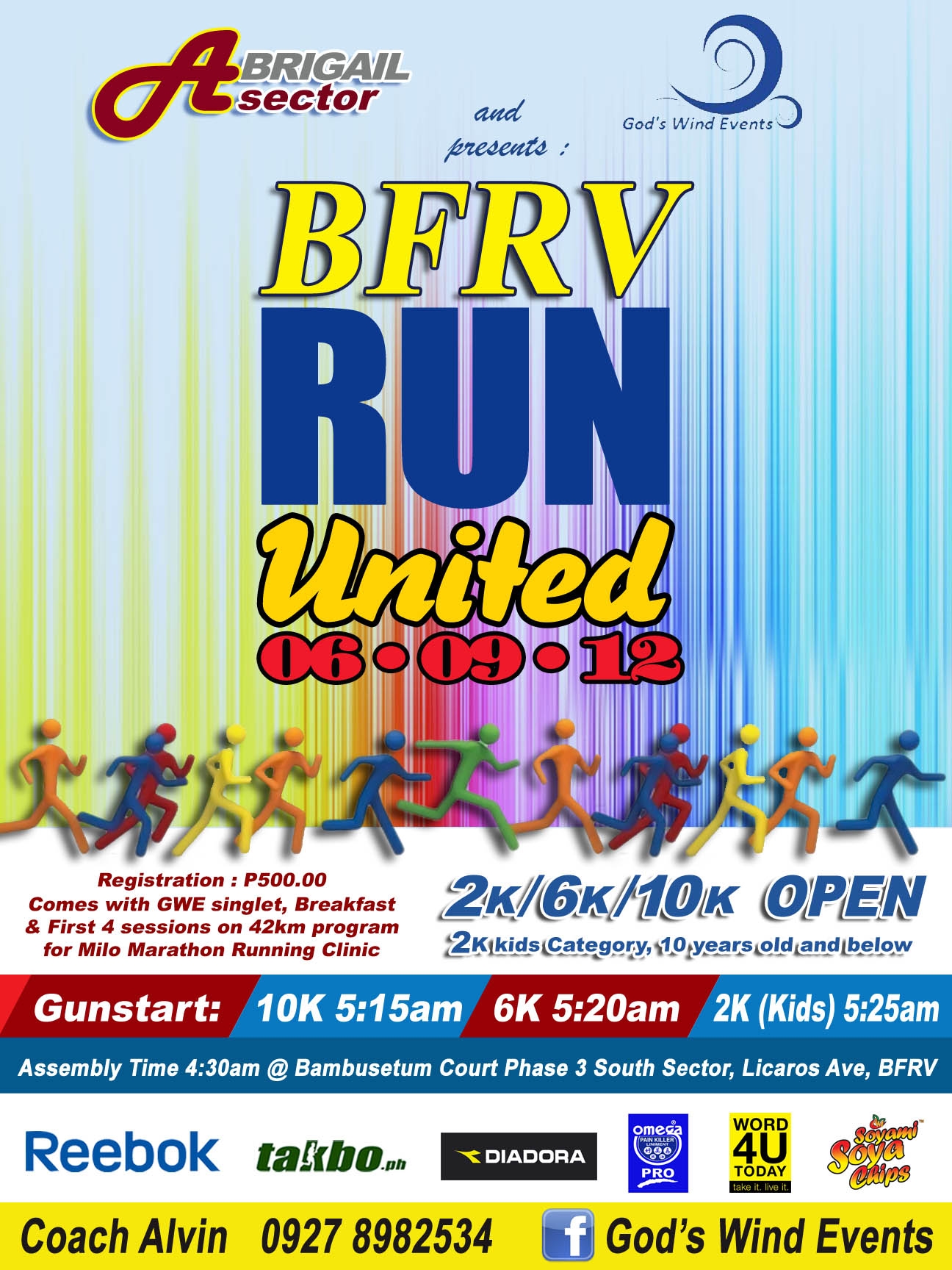 BFRV Run United, with the theme "Born to Run", championing the active and healthy life style. It will be at BF Resort Village Las Piñas City on June 9, 2012. They plan to form a running community and to come up with a significant number of members to make a relative contribution for their village. BFRV is currently composed of 50 or more sector group and associations.
BFRV Run United
June 9, 2012
BF Resort Village, Las Piñas City
2K / 6K / 10K
Organizer: God's Wind Events (GWE)
Gun Start:
10K @ 5:15AM
6K @ 5:20AM
2K (Kids) @ 5:25AM
Registration Fees:
2K / 6K / 10K – Php500.00
Inclusive of GWE singlet, Bib number, Slap wrap, breakfast and First 4 sessions on 42KM program for Milo Marathon Running Clinic every Saturday 5:00am at Abrigail Sector.
Registration Venues:
Abrigail Sector, "Abrigail Kubo"
Abrille St., BF Resort Village
(More sites to follow)
Registration form will be send to your email.
BFRV Run United – Singlet Design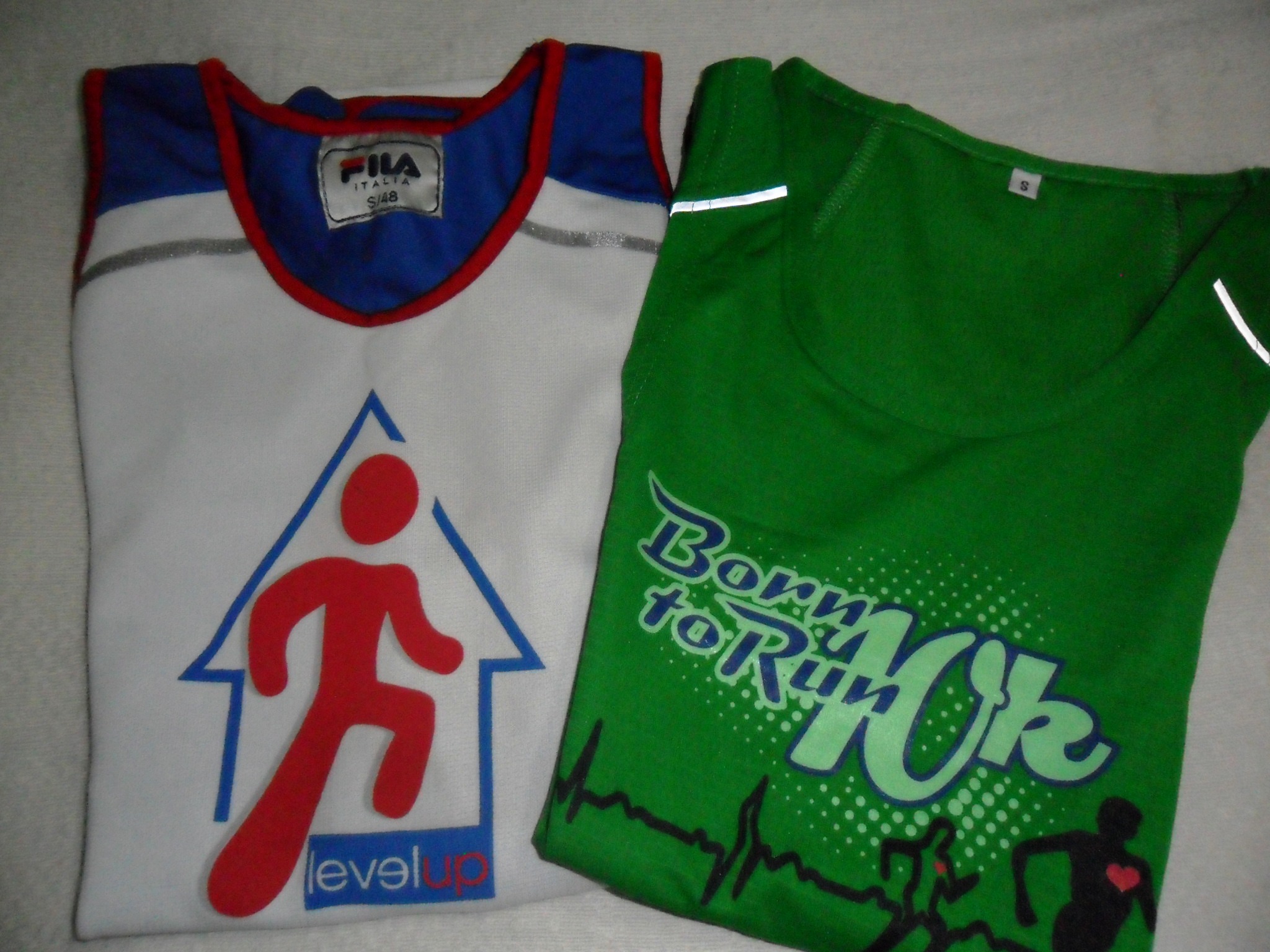 Contact Details:
Email:[email protected]
Coach Alvin
Cell: 0927-8982534
Micah
Cell: 0927-7981202
[APOLOGY LETTER FROM THE ORGANIZER]
May 29, 2012
Dear Running Bloggers,
We would want to apologize to any confusion between BFRV Run United and Unilab Run United Series. BFRV Run United is in no way related with Unilab Run United. It was not our intention to mislead or malign anyone as we only want to promote running in our community which is composed of 50 sectors; thus the title BFRV Run United. We were inspired of how Unilab was able to unify different sporting discipline like running, swimming and biking to promote the active life style. We at God's wind events share the same passion and advocacy. We want to thank Unilab for understanding our position and we hope they continue inspiring people to live an active lifestyle. We at GWE https://gwerun.com/events/bf-run-united-6-9-2012/ support Unilab Run United Series. Thank you and God's wind.
Thanks and God bless,
Coach ALVIN MENDOZA
God's Wind Events / Team Reebok
Organizer
For Instant Updates – Follow US!
https://www.facebook.com/pinoyfitness
https://www.twitter.com/pinoyfitness
Like this Post? Share it to your Friends!