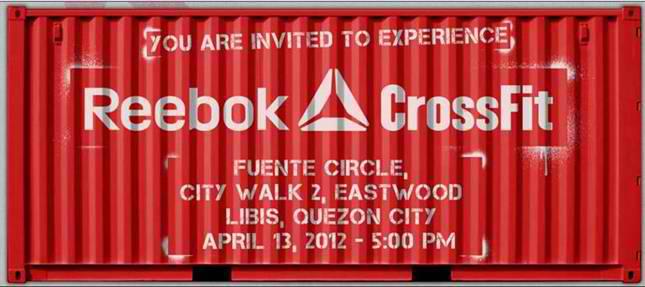 Every wondered what CrossFit is all about!? Well The sport of fitness has finally arrived in the Philippines! You are all invited to the Reebok Crossfit experience zone in Eastwood this April 13, 5.00pm.
Reebok CrossFit Experience
April 13, 2012 @ 5PM
Fuente Circle, Eastwood
Mark your Calendars and See you There!