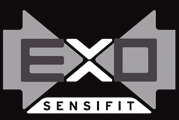 Check out this new compression technology from Salomon, the EXO Sensifit, a Salomon technology patented grid-pattern (honeycomb like) integrated into garments to create specific performance benefits to make you run easier, run longer and recover better.
They has 3 main categories for the EXO Sensifit.
– The EXO Stability
– The EXO Agility
– The EXO Mobility
New Product line for 2011

Check out this video about the product. I wonder when these new lineup will arrive locally.
Checkout the official website -> https://www.salomonrunning.com/