Weconnect Inc. in Partnership with PNP-CIDG Special Project Angel Net, Powered by Rush Runners Network (RRN) presents 1st NATIONAL AWARENESS EVENT FOR CYBER CRIME FUN RUN "RACE TO 500K PUNCHES AGAINST CYBER ABUSERS". Happening on December 10, 2011
Race to 500K Punches Against Cybercrime
December 10, 2011 Rescheduled to February 19, 2012
Quirino Grandstand, Open Field
3K/5K/10K
Registration Fees:
3K- P450 (SINGLET, BIB, TIME CHIP, WATER, ARMBAND, SHOEBAG, BALLER, AFTER PARTY TICKETS)
5K- P550 (SINGLET, BIB, TIME CHIP, WATER, ARMBAND, BELTBAG, SHOEBAG, BALLER, AFTER PARTY TICKETS)
10K- P650 (SINGLET, BIB, TIME CHIP, WATER, ARMBAND, BELTBAG, SHOEBAG, BALLER, INSURANCE, FREE MEMBERSHIP WITH WECONNECT.GLOBAL.COM, AFTER PARTY TICKETS)
Race for 500k Punches – Singlet Design: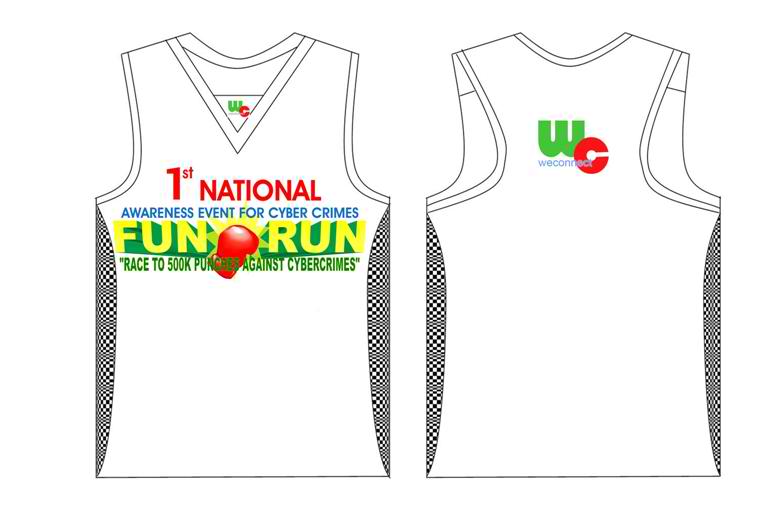 3K Singlet Design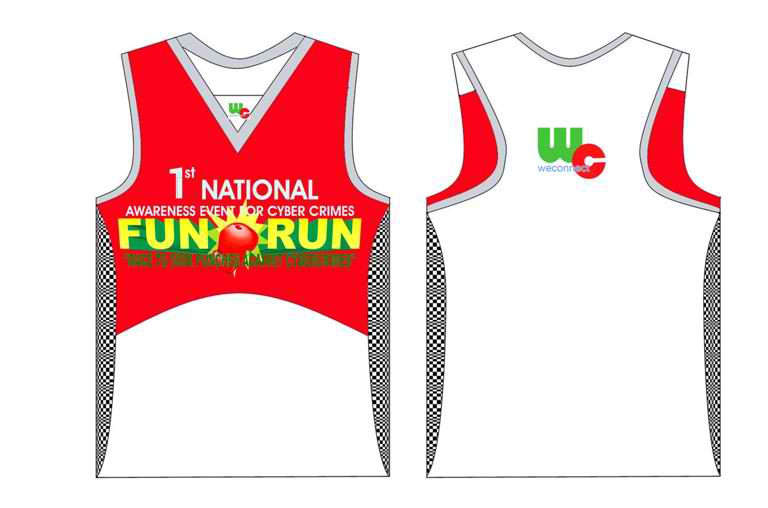 5K Singlet Design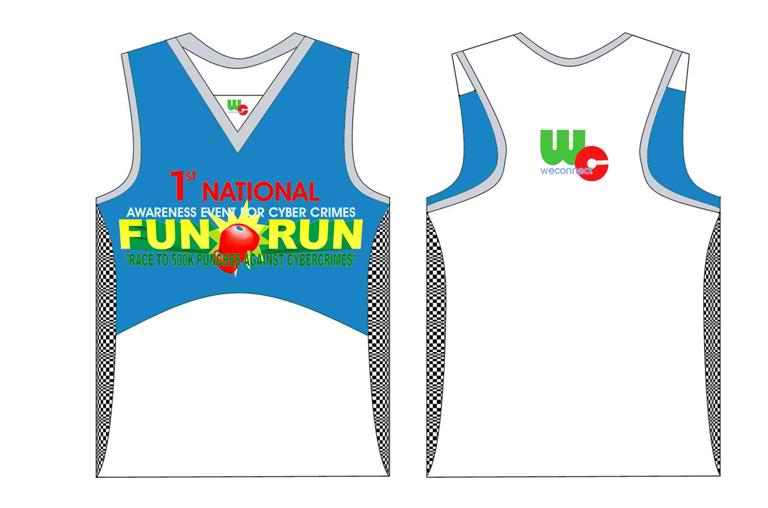 10K Singlet Design
Contact Details:
Call the SECRETARIAT (02) 477-4186 / 09174803978
Visit -> www.cybercrimebusters.com
PROCEEDS WILL SUPPORT SPECIAL PROJECT ANGEL NET, PCMN, and BANTAY-BATA FOUNDATION
The Advocacy:
The internet has become one of the most powerful medium of communication . Sometimes simply knowing the situation is not enough. As technology advances, the human brain's capability to do more take a leap as well. Unfortunately, there are some individuals who are "smart" enough to take advantage on other people's weaknesses.
Weconnect Inc, considered as the first ever online advertising and network marketing company in the country, believes that threats online leading to abuse can be significantly reduce if the society knows what to do. With more than a million internet users everyday, and without a solid advocacy campaign and laws to protect them, the Philippines can be the next hub for online abusers.
"500k Punches against Cybercrimes" is an advocacy campaign that aims to develop the society's awareness against the potential threats of the online world.
Analysis: Strengths and Weakness of the Campaign
Strength
As per survey and research, WeConnect Inc.'s "500k Punches against Cybercrime" is the first ever cybercrime advocacy run/campaign not only in the Philippines but worldwide. There are indeed some advocacies mentioned before but all of these are only done online.
Being the first cybercrime campaign in the world, both local and national government agencies are willing to participate and lend a hand for the success of the event. Together with minor and major sponsors, it is expected that the event will also be included in the GUINNESS BOOK OF WORLD RECORDS as well.
The event will be announce to the public via press conference wherein members of the media and the press will be present to give the campaign a boost not for both national and international audience. Ambassadors of the campaign are respected individuals from different disciplines who believe that online abusers should start learning their lessons soon.
Aside from having the needed in-house and outside support, the location where the event will be held, Quirino Grandstand, is also one the most popular places in the country. This means that aside from having our target audiences join, there is a high possibility of guests joining in the event on the day itself.
Weaknesses
Like any other first timers, "500k Punches against Cybercrime" advocacy campaign is not easy. Fortunately we have found and coordinated with the right people to talk to – to make this event as flawless possible.