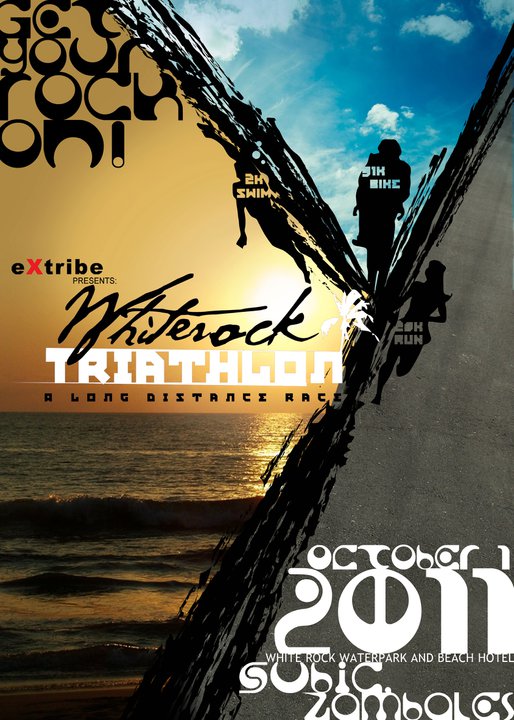 Let's all get ready to ROCK at WhiteRock! Happening on October 1, 2011! So if you are around the area or just simply want to witness this longest running and most popular triathlon event in the Philippines then head out to Whiterock Beach Resort & Water park this weekend!
White Rock Triathlon 2011
October 1, 2011
White Rock Waterpark and Beach Hotel, Subic, Zambales
Distances and Disciplines:
2km Ocean swim / 91km Road Bike / 20km Run
More Info -> https://www.pinoyfitness.com/2011/07/white-rock-triathlon-in-subic-october-1-2011
Checkout the Press Release!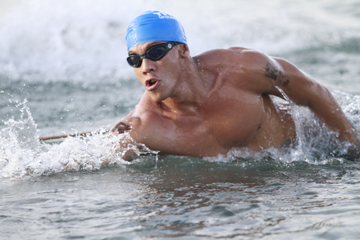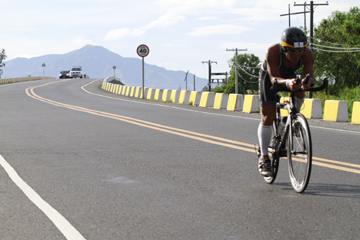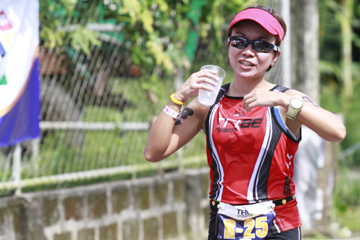 The White Rock Triathlon 2011, will welcome 161 Triathletes to join the longest running and most popular triathlon event in Philippines on Saturday 1st October 2011 in Whiterock Beach Resort & Water Park in Subic Zambales.
Organized by Extribe Inc. since 2004, this is the 8th annual White Rock Triathlon. The course is known for being challenging and features a 2 km open sea ocean swim from the beach at White Rock Beach Resort, a 91 km out and back bike course through scenic Zambales, and a 20 km run course into Subic, which will challenge athletes with a hilly section tagged "Heartbreak Hills" and a long flat open section christened the "Microwave" before they are welcomed back to the finish line at White Rock Beach Resort.
Athletes come from all walks of life to vie for places as the top 3 male over-all, top 3 female over-all, and the top 3 male and 3 female for each age group. So popular is this event that some athletes are competing this year for the 8th time. The race became known as triathlon "Rockstars." Athletes and competitors are mixed top executives, entrepreneurs and young professionals belonging to market class ABC1. These events are also family-oriented as family members; friends and supporters commonly accompany participants.
The event is made possible in partnership with Whiterock Beach Resort & Water Park, Province of Zambales, City of Olongapo and Subic Bay Metropolitan Authority. Supported by Powerade, Wicked Active Gear, David's Salon, Blue Cross, Speedo, Kameraworld, Total Fitness Magazine, Fitness First, Paragon, Mister Cool Misting Fans, New Balance and Chris Sports. Let's Rock!