[ad#square-middle]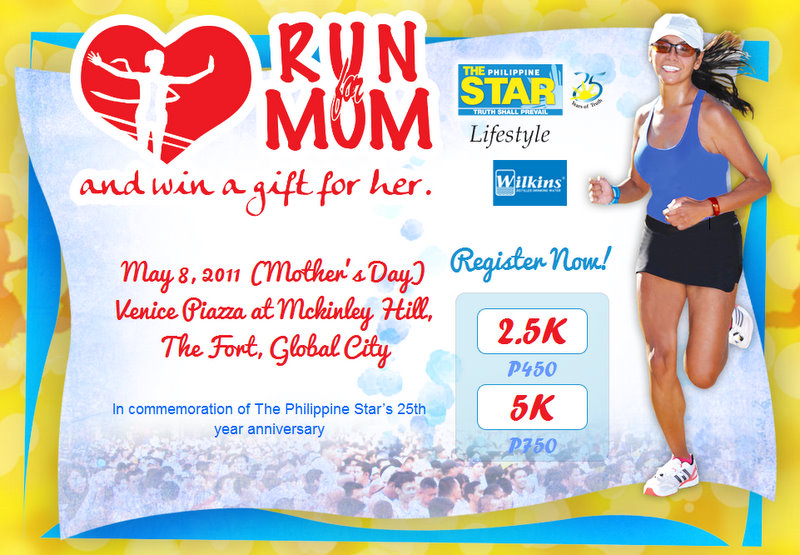 Here's a great way to spend Mother's Day. A run dedicated to all our moms is happening on May 8, 2011 at the Venice Piazza, McKinley Hill.
Philippine Star RUN for MOM
May 8, 2011 @ 5:30AM
Venice Piazza, McKinley Hill
2.5K/5K
Registration Fees:
2.5K – PHP 450
5K – PHP 750
Registration period is from April 4 to May 1, 2011 which includes a Singlet and gift to moms for all finishers. Runners who will come with their moms will get a free photo.
Registration Venues:
– You can register ONLINE via https://www.starrunformom.com/register
– On-Site Registration is happening at RUNNR in BHS
Top 25 placers for each race category will win P 2,500 each, male and female for a total of 50 winners! On top of this, all finishers will pick a prize as a gift for Mom. Up for grabs are salon, spa and shopping packages plus other surprises!
For more information, email [email protected] or visit https://www.starrunformom.com/