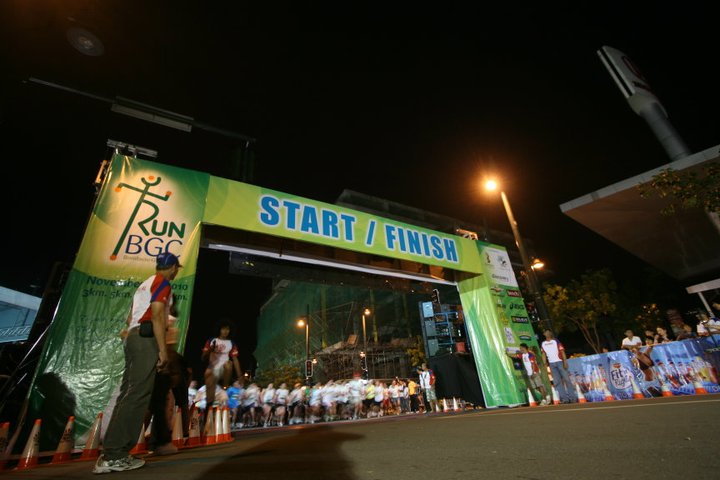 Bonifacio Global City (BGC) has become one of the best places to run within the Metro with their recent programs to help runners like you and I. From marathons big and small like Adidas King of the Road, Unilab's Run United to Condura, BGC is home to some of the best events for those seeking active lifestyles. This makes it among the best places for individuals to do practice runs. Among the programs that BGC is offering runners are running clinics, improved running lanes, and two recently held races.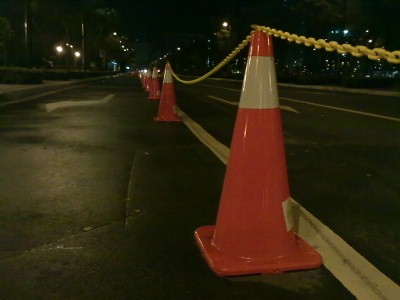 image: runningpinoy.wordpress.com
BGC: The New Running Capital
According to BGC's Noel Kintanar, "BGC wants to support a lifestyle of live, work, and play. Running is one of the easiest ways to start an active lifestyle. Our passion for running took a natural course giving birth to a fitness support program called "Run BGC." Aside from our running events, we have activities such as the setting up of dedicated runners's lanes with traffic cones around BHS, road signs, and humps for vehicles to slow down, an emergency services team on-call 24×7, and roving security."
Running Clinics
In order to prepare for marathons, Run BGC is offering free running clinics every Tuesday, Thursday and Saturday at Bonifacio High Street B3. The "Run BGC – Milo 3-in-1 APEX Running Clinic is an extensive training being conducted by US Certified Sports & Fitness Science Specialist Jim Saret. It is designed to strengthen and condition the body, especially the core and muscle groups needed in running, train for stability and attain the correct postures.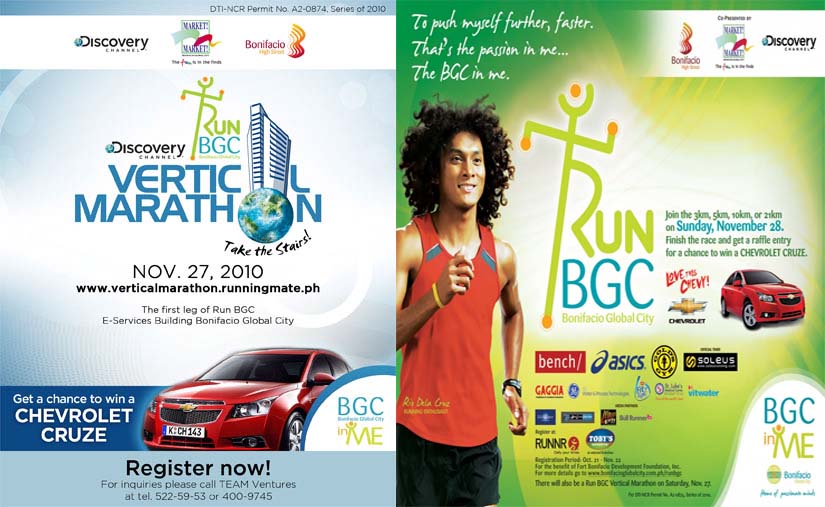 Run Fort Run!
There were also 2 unique runs sponsored by Run BGC, Discovery Channel and Bonifacio High Street. The first one was last November 27 which was the Run BGC Vertical Marathon. This was one of the first runs in the country that actually involved running up a building.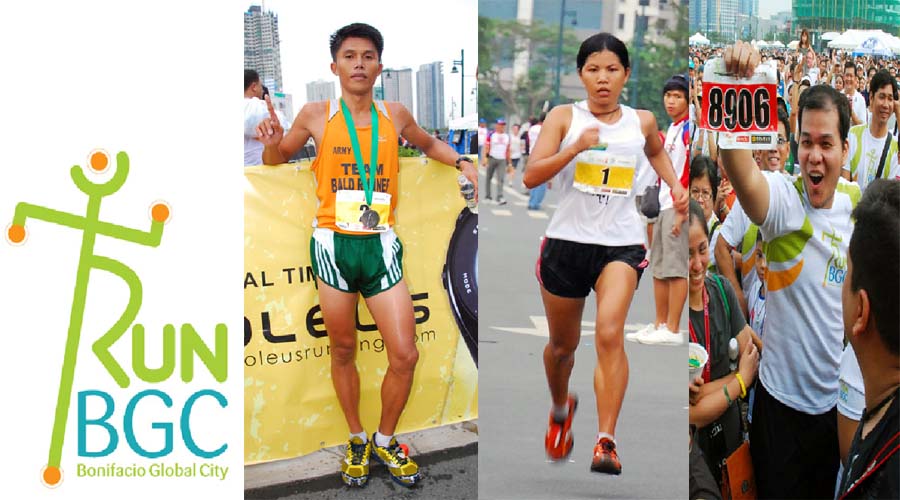 The Run BGC, on the other hand, took place the day after, November 28, and had the typical 3km, 5km, 10km, and 21km fun runs. This was in celebration of Bonifacio Day. Gerald Sabal and Marecil Maquilan led the roster of winners. For their 21km run, Sabal finished with a 1:16:32 record, while Maquilan conquered it at 1:28:47, for the male and female categories, respectively; both maintaining their records from their most recent runs.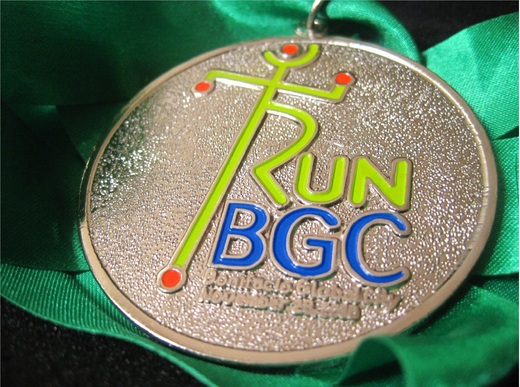 The runs ended with a mix of experienced and new runners clinching the top 3 in the two categories.
Male winners: Kimbert Sarmiento (3km), Roger Denolo (5km), Frank Indapan (10km), Gerald Sabal (21km)
Female winners: Grace Jacosalem (3km), Kristine Cosio (5km), Janette Lumidao (10km), Marecil Maquilan (21km)
A highlight of the event was the raffling off of a new Chevrolet Cruze sedan. It was won by first-time runner Timothy Humangit who finished the 5km run with a time record of 35:16. The marathon was for the benefit of communities in Taguig under the Believes, Grows and Cares – Taguig Program of Fort Bonifacio Development Foundation, Inc. (FBDFI)