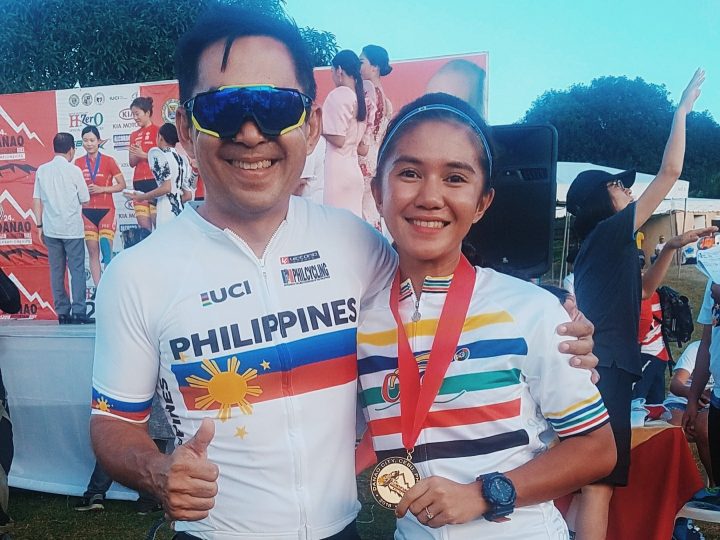 Is he the one who first taught you how to play basketball, and even though he can't shoot three straight free throws, you still count him as the towering MVP in your life?
Is he the one who you ran to, crying, face covered in snot, when someone was bullying you at the playground, because you know that once the kid who pushed you off the swing saw his face, he'd think twice about pushing you off it, again?
I'm guessing he might have also been the one who opened countless jars of jam for you, fixed the grounded out light bulb in your room, or shared a tub of ice cream with you over a Star Wars marathon.

Is he dad?
"Yeah, that's dad."
Is what I hoped you'd say. Because that's what you'd expect a good dad to be: the strong protector at the playground, wise imparter of sports-related knowledge, a noble opener of stubborn jar lids, and loving, dependable, provider of the family. And surely, there are a plethora of words you'd use to describe him, that will put this article to shame for being insufficient. Because, every day, without intending to—even when all's been said, you still find more and more to commend him for. For one impressive lady, it all begins with:
"He's an amazing MTB coach." And trails off to; "Passionate. Wise. Determined."
Answered Ariana Dormitorio—Asia's no. 1 Women's Elite Mountain Bike Racer and dubbed rightly by her local fans as Queen of the Trails—with an iridescent glow of pride when asked to describe her MTB coach and father, Donjie Dormitorio in three words.
"It's amazing; his passion as a coach, not only to me, but to my fellow athletes on the National Team, as well. He has this way of motivating everyone to do their best—it's infectious. He's wise beyond compare, because he never stops researching on new ways on how to help all of us improve as athletes, while at the same time learning from us as his mentees, also. And his determination—aside from passion—which is what serves as your drive and keeps you focused, is completely unmatched."
Accurately-put by Ariana for good reason, because believe it or not, all things to describe her father had been critical in bringing both our Asian MTB Champ and Coach, to where they are now, from literally zero experience and head start.
With a shy laugh, she tells of the time when she'd just started getting interested in the sport at the age of 10, and how her dad had actually started the same time she did. "My dad and I actually started at the same time. He was just invited by his RC friends to try 'biking' during their off-season."
Having little to no inkling on what to do or expect, one might say that maybe they didn't have anything better to do on that weekend but to take a risk, or that Daddy Donjie and Little Ariana were just naturally inclined to go where there is adventure waiting, or that some willful force had compelled them to discover what they may have always been meant to do.
In hindsight, it sounds like such a tale: that some factor unbeknownst to you just got you going, and with strength of will and the resilience to keep going, you put into unstoppable motion a journey on two wheels, through a course of mountain trails that will take you from weekend hobbies, to national championships, and even to tackling the trail all the way to the 2020 Japan Olympics as a father-daughter, coach-athlete duo.
I once dove right into the deep end of a pool when I was 4 years old. And I recall this very specially and fondly because I remember feeling like swimming was just something I always wanted to do. My father was holding my little brother—then 3 years old—back at the shallow end, and my mom had screamed to alert him of what I'd done. No clue as to what to do, I almost drowned.
And in a panicked state, dad handed my brother to my mom and swam as fast as he could to his reckless toddler who didn't know how to swim, but still went into the water, anyway. And he scratches his head and describes how stubborn I was because I kept going in, no matter how many times he told me not to, and out of love and understanding that he couldn't stop me from going down into the water, and care to make sure that I'd get to do what I wanted to do whilst remaining safe and sound, he had paid for swimming lessons as soon as I hit 6 years old.
Now, I've competed, but don't get me wrong: I do not have a tale of an Olympic Dream to tell you, and all the more the dream to proudly raise the flag of the Philippines' mountain biking community as Ariana, Queen of the Trails, does. But 6-year-old me, is essentially the kid in each of us that had dreams they wanted to chase, and my suddenly-turned-lifeguard and swimming lessons financier dad and Daddy Donjie, is really just every dad to those kids who cared enough to let them do what they want and gave them a chance to get better at it.
Because that's just how fathers are. True enough, the Queen of the Trails dove right into the deep end of mountain biking, and quickly fell in love with the sport, where Daddy Donjie initially had his own misgivings about—only natural for a father to feel towards a child, and especially because this is mountain biking we're talking about. It involved cuts, crashes, bruises, and possibly broken bones—basically a list of things that, if it were possible, your parents would naturally want to shield you from for as long as they are able. And with that, you'd think the instinctual answer would be a flat-out: "NO, ANAK. HINDI PWEDE."
But luckily enough, after much consideration, Daddy Donjie had dived right in there and swam right with her. Exerting all efforts to ensure his little girl got only better at what she wanted to do the most, father had become a coach, and many other things, all to keep that enthusiasm in his little girl's heart remaining perpetual. Slowly, the leisurely early mornings of "baby, wake up. Let's go up a mountain trail and play with our bikes" moments, to 'baby, get up. It's time to train.' Daddy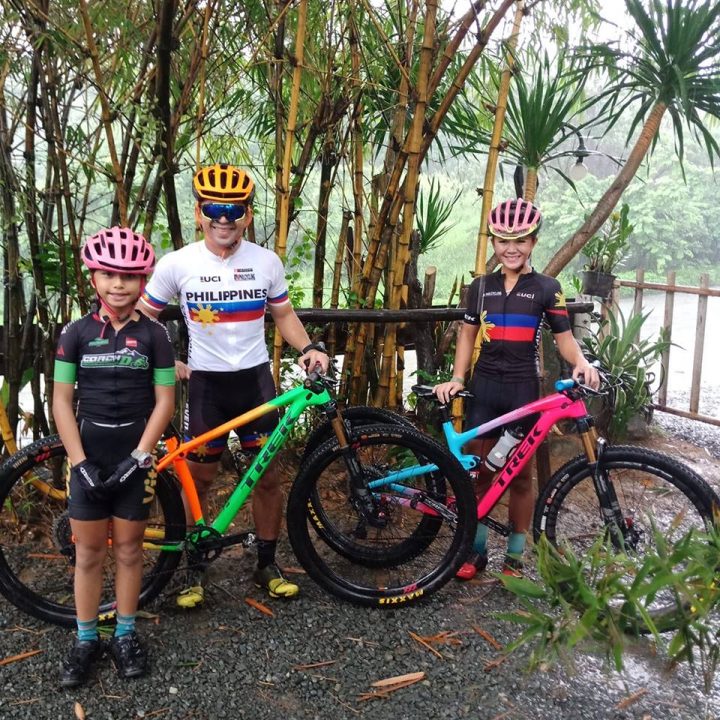 Donjie spared no expense: from researching training techniques; making sure that she was properly nourished and well rested; and hustling to win the support they needed from those willing and happy to give it. Donjie Dormitorio donned every cloak he could to help Ariana on her way to being a world-class mountain bike racer. But of all the roles he's had to play, the most important one, the one that—when the acts have come to an end, the curtains have been drawn to a close, the people have been ushered out of the theatre, and he can finally hang up the cloak and hat—he's always just been true to at the core, and who Ariana needs the most is simply the role as her father.
Ever determined. Ever wise. Ever passionate.
And just like every actor on stage, every superhero in your comic book stories, naysayers and critics were a natural part of it. People who—just because the ways were unconventional, and they couldn't empathize—always have something to say and feel like they should just go ahead and say it, without even trying to see it from the perspectives of Daddy Donjie and Ariana.
From questioning the decision of allowing his little girl choose athleticism over academic excellence that was just at its peak during the time she had to choose between the sport and pursuing collegiate studies, to the manner which he chose to make sure that Ariana gets the support she well deserves as an athlete of her caliber. The doubters, eventually, became a mountain our father-daughter dynamo wished they didn't have to surmount.
Staying true to their beliefs and refusing to doubt in their dreams had proven well worth it, in the end, as such values had greatly helped them overcome this obstacle. Not only overpassing the challengers but ultimately leaving them far behind and biting the dust on the trails, dominated by our dynamic duo.
Feet planted firmly and face covered with conviction, Ariana—along with her fellow national teammates—testifies: "no offense to other coaches, but I guess I won't be the athlete that I am now if it weren't for my dad," Ariana tells us. Because for her and her father, their dynamic is one of the greatest factors that helped pedaled them through every single win, every single loss-turned-learning-opportunity, and every uphill and downhill of the bumpy ride that is a father-daughter/coach-athlete relationship. The very relationship that helped them grow together in every aspect of the career paths they've chosen to undertake.
And if you ask our Queen Ariana, about father-children relationships (and not exclusively pertaining to the unique kind that they have), she tells us that:
Having this kind of relationship has many ups and downs. It wasn't an easy experience for me, but I'm thankful for everything that happened because it made me the strong woman I am today. My dad and I have a lot of differences and now that I've grown older, I learned to understand them (and still continuing to) and accepted his as he did with mine. There's no perfect father-daughter relationship and it's all just a matter of how the both of you will work together to overcome all the obstacles you'll encounter. I love my dad, even if I don't show it. Things might get tougher, but always remember that once you've reached both of your goals and dreams and continue to trust the process, everything will get easier."
And to everyone here with dreams of athleticism:
"I hope that those who've seen me and my dad grow together (as father-daughter, coach-athlete), or those people who've just started on having a setup like my dad and I have, would also see and trust that the father-daughter, coach-athlete relationship is the best experience any athlete could have, because it simply brings out the best in them."
They say dads don't get enough credit in raising their children. I don't know to what extent that may be true for you who are reading this. But if you nodded in agreement to that—even if it was just a tiny nod—I hope you could take a minute or two to drop a text, or call up dad, papa, tatay, itay, and in however way you're comfortable with, let him know and feel that yes, you do give him credit for bringing you up to be the person who you are, today.
And to all the dads and daddy figures who are replacing burnt-out light bulbs, so we don't have to walk and stumble in the dark. Those who are giving a primer on how to change a flat tire, so we don't get helplessly stuck in the middle of nowhere. Those who are nursing every scrape and bruise to remind us that it's okay to fall and that they'd always help us back up. And those cheering at the top of their lungs at the sidebars of every race or competition so that we always finish strong:
You may not be our coaches, but you are many things to us because you do so much for us day-in and day-out. One word we'd always and easily call you is: hero. But then again, we didn't need to call you that to be one every single day in the first place, didn't we?
You're a dad, and that's enough. You're enough, and always will be enough. Thank you. We love you.