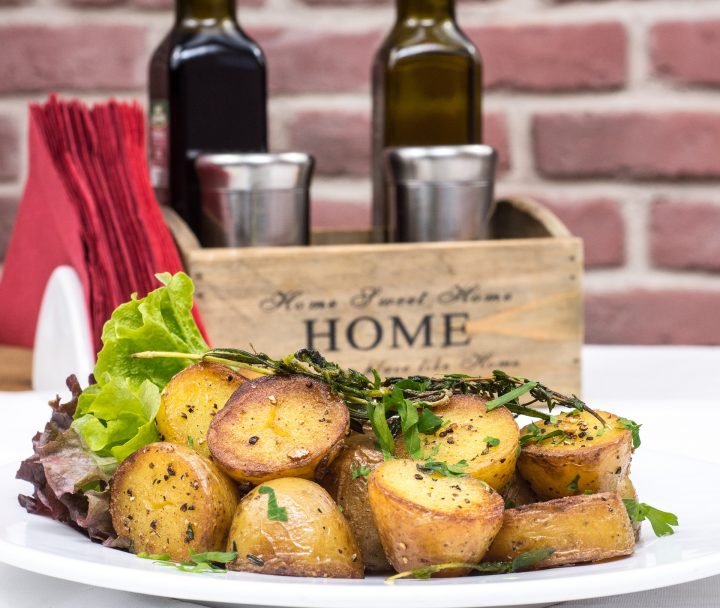 7 Things Fitness Buffs and Health Geeks will Love About U.S. Potatoes
People typically cut out carbs for being the notorious culprit for weight gain. Although if you know the right carbs to eat and burn enough of what you consume, carbs can help fuel a healthy lifestyle! With that said, what are carbs?
What are carbs?
Carbohydrates are organic molecules that come in the form of simple sugars and complex variants such as starches, and fiber. Carbohydrates generally act as the body's main source of fuel. They're usually the first thing the body breaks down, since it uses carbohydrates to perform regular body functions like reproducing bodily tissue and performing complex movements like breathing and running. Stocking up on carbohydrates means producing glycogen in your muscles which live to act as reserves when your simple carbohydrates are burned out.
As such, athletes that engage in high-intensity activities such as runners, cyclists, and swimmers heavily rely on carbohydrates as their main source of performance fuel. Not only does it give them enough energy to move faster, but it also keeps their body in shape and their endurance up to par. But whether you're an athlete-in-training, a person who simply loves to work out, or a person who engages in moderate physical activity, carbs are an essential diet staple. Cutting carbs out abruptly and completely from your diet could be dangerous and would deplete you of the necessary energy to complete your daily tasks.
Common forms of carbohydrates are rice, pasta , bread and vegetables like potatoes.
Though almost all forms of carbohydrates tend to make you feel full after eating, what kind of carbs yield the most benefit? One of the most underrated, on-the-go, and versatile carbohydrates out there are US potatoes.
Here are 7 reasons why you should include US potatoes in your diet!
1. US Potatoes are nutrient dense carbs
One medium-sized potato with the skin on (5.2 ounce), packs a lot of nutrients—some of which may surprise you. Did you know that it has around 620 mg of potassium? That's more potassium than the average banana! Potassium is important because it helps reduce the risk of hypertension and stroke.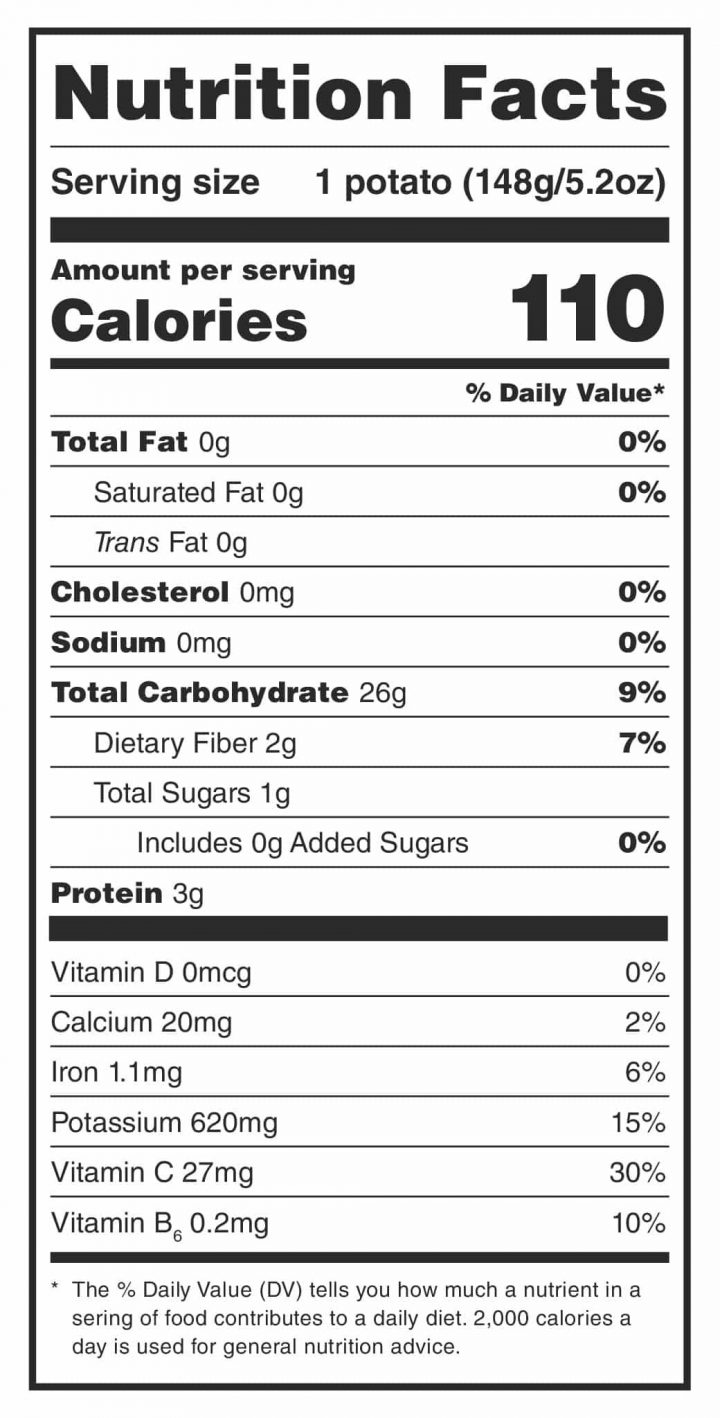 U.S. potatoes also make the perfect base ingredient for your meals because they are free of sodium, cholesterol, fat and gluten—in it's raw form. These root crops are also a good source of antioxidants because of its vitamin C content (27 mg for a 5.2-ounce potato). Because of its 2 grams of fiber, you're sure to feel full over prolonged periods of time (one medium sized potato w/ skin on).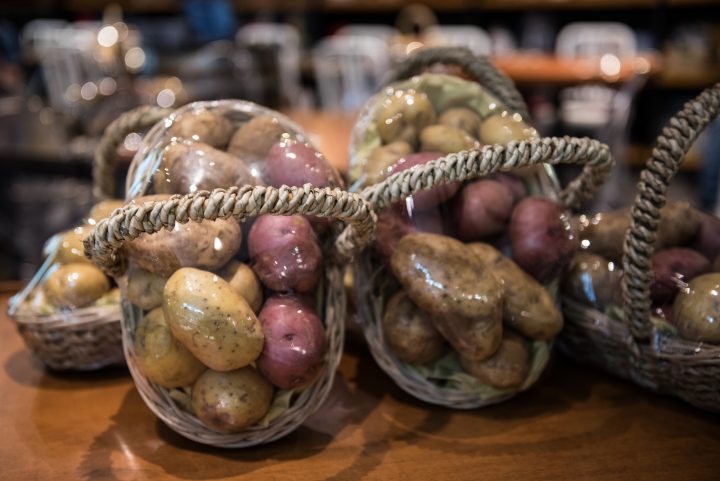 2. Half of a potato's total dietary fiber content is in the skin
Fiber helps lower blood cholesterol and blood glucose levels to keep your heart healthy and your body operating smoothly. A common myth is that people believe that like apples, most of the essential nutrient content is in the skin. According to the Alliance of Potato Research and Education (APRE), the U.S. potato's skin contains approximately a bit less than half of the total dietary fiber content while the majority of its nutrients lie in the potato itself.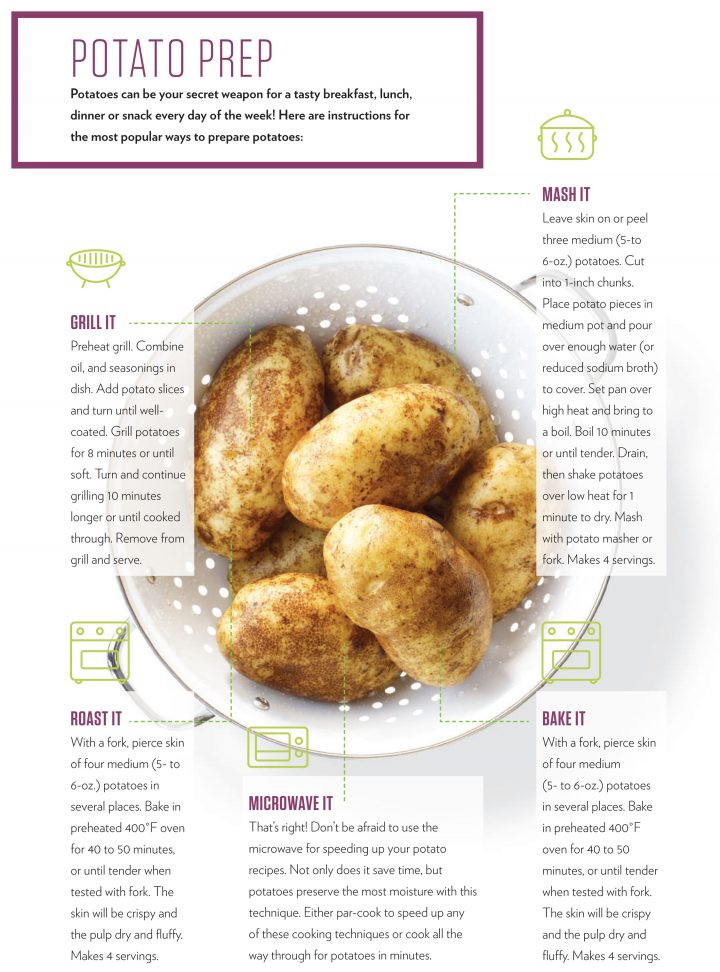 Photo: Performance Magazine (Potato Edition)
3. U.S. Potatoes are one of the most versatile and healthy ingredients for cooking and even baking
U.S. potatoes generally have a neutral yet full taste—they're perfect for being your starting ingredient, whether you're using them as specific food alternatives (like flour or rice) or eating with your favorite sauce. When boiled, U.S. potatoes are also easy to mash, making them easy to blend with other ingredients you wish to use. Check out potatogoodness.com to learn US potato recipes.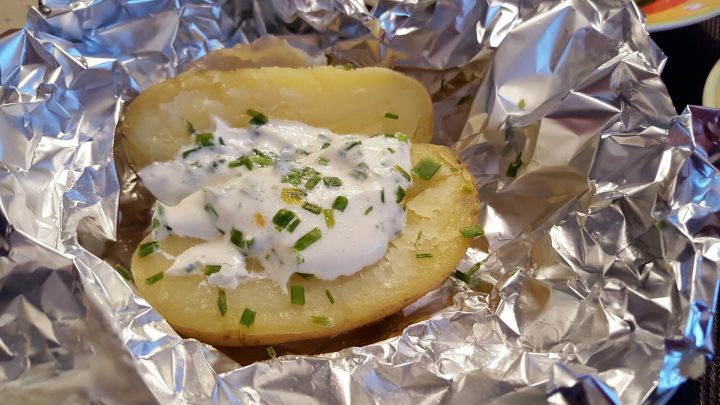 4. Microwaving your potatoes speeds up the cooking time
In a hurry? Poke holes with a fork or scratch a few openings into the potato then place it in a bowl or microwavable container. Microwave the potato on high for around 10 minutes and voila! Your potato is ready, softer and ready to eat.. Microwaving potatoes makes it convenient to have potatoes as your meal staple

5. U.S. potatoes come in fresh, frozen, and dehydrated types
What's the difference between fresh, frozen and dehydrated U.S. Potatoes? Depending on what you need for your potato recipe, here's a quick guide:
Fresh potatoes are high quality, farm-grown and U.S. seed system certified. There are seven potato type categories: russet, red, white, yellow, blue/purple, fingerling and
petite.
Frozen potatoes come in cut versions such as frozen half shells, wedges, slices, straight cuts, crinkle cuts, loop/curly or popularly known as twister fries, lattice/basket weave, tater tots, and hash browns. These are usually perfect for snacks, convenient for quick meals and longtime storage.
Dehydrated potatoes are U.S. Potatoes with the water removed. They maintain the flavor, versatility and nutrition of a fresh U.S. potato, just packed for convenience. Examples include potato flakes.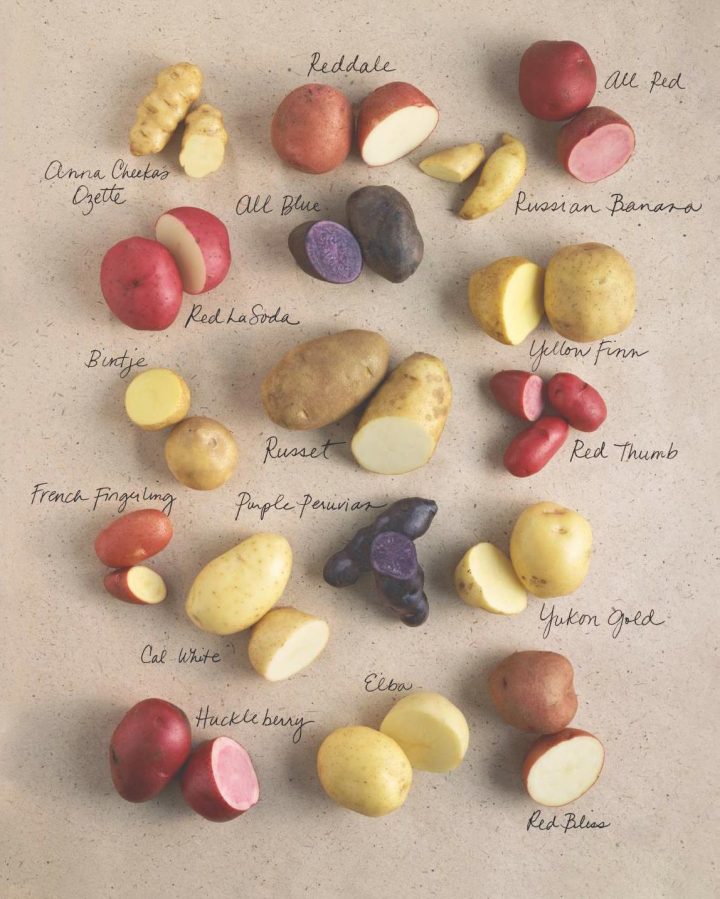 Photo: Performance Magazine (Potato Edition)
6. Don't just get any potato , get U.S. potatoes!
US potatoes are family grown and US seed system-certified, distributing potatoes all over the world, including the Philippines. To check if what you purchased are US potatoes, make sure to look for the Potatoes USA seal.
Find out more about U.S. Potatoes: Like the FB page: https://www.facebook.com/PotatoesUSAPhilippines/

7. Cheat sheet of Where to find US Potatoes:
Fresh – Rustan's, SM Super/Hypermarket, Robinson's
Frozen – Cherry Foodarama, SM Supermarkets, Rustan's, Robinson's, S&R
Dehydrated – S&R, Gourdo's, The Baker's Company, Best Factory Outlet, All About Baking