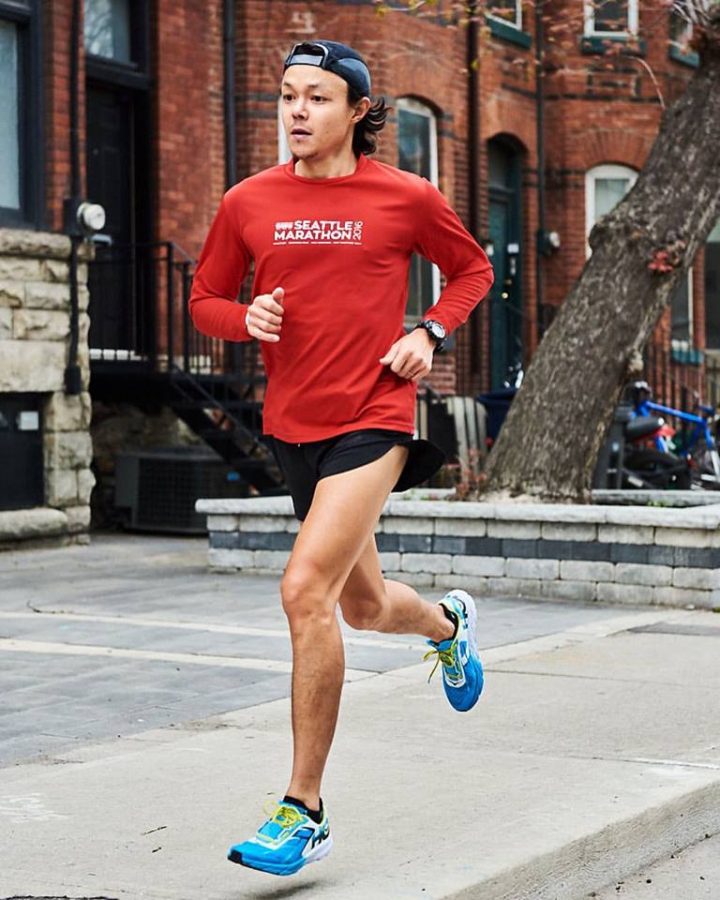 At what age should you start to discover things outside of work, pursue your passion, and spend more time with your loved ones. At what age should we start living life outside our comfort zone and be more than what meets the eye?
For ultramarathoner and hardcore businessman, Jael Wenceslao, living life to the fullest was something he has done and is continuing to do even before he hit the benchmark age of 40 years old. At only 37, he is a world major marathoner, ultramarathoner, a loving husband, an event organizer, and a prominent businessman… and he just so happens to be the type of man who either runs 160 kilometers or run in 2 different countries in one day.
Jael's life as a runner
One can easily think that having accomplished such feats even before turning 40, Jael might have been an athlete since his youth, only he's not. During our interview, Jael actually described himself as "that nerdy kid" who was really thin and doesn't do much sport.
It was only in 2007, and at 27 years old, that Jael found his way in running when a friend of his girlfriend invited him for a long run one weekend. "Nagkataon na my girlfriend was in a family gathering so I went (to the long run). Then ayun sumasama na ako sa long runs every week". At that time running was not as popular as it is now but somehow, Jael still ended up joining races in BGC almost every weekend. And from there, nagtuloy-tuloy na. He eventually joined his first marathon in Singapore and moved into completing 4/6 of the world's major marathons – Chicago, Tokyo, Berlin, and New York Marathons.
Striving to do more as a runner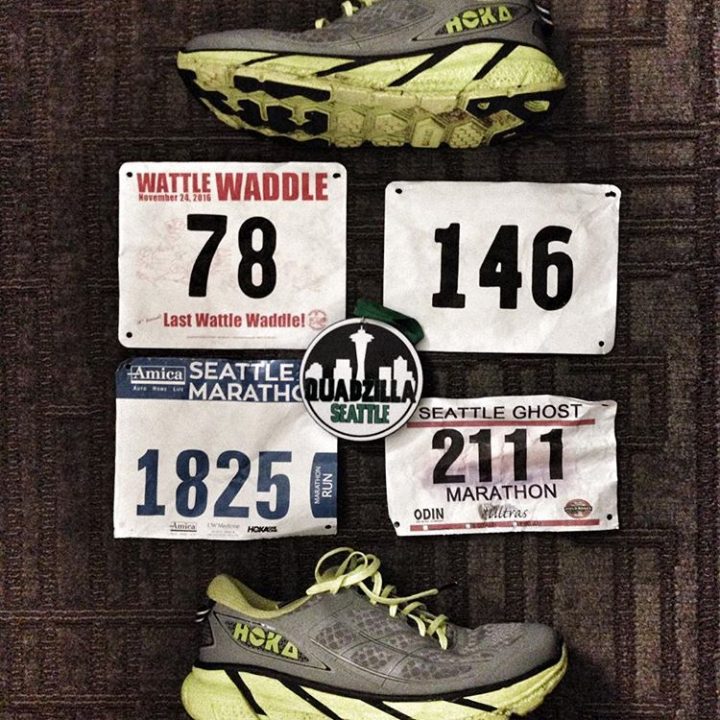 To most, running a full marathon is more than enough pledge of love for the sport. Jael, however, seems to be always wanting to do more. He has run the 4 marathons in 4 straight days of the Quadzilla 2015 in Washing State at only the age of 36! On top of this, Jael managed to place as the top 5 Finisher after running the 4 marathons at 15 hours 52 minutes and 26 seconds. As an ultramarathoner, he has run the hardcore hundred miles race which was a 160 km run in Benguet and a gruesome 250 km from Luneta to Baguio in 3 days time!
Despite numerous hours of training, being a loving husband is still a top priority for Jael. One particular example is how Jael captioned this planking Instagram picture of him and his wife with "Any day with her is like my birthday, and I wish that you also receive the gift of companionship on you" on the day he turned 37.
"When I get to a new city I try to run"
Jael and his wife also loves traveling and running. So it has become one of his hobbies to run in most of the cities he has traveled to. One crazy thing he did was to run in 2 different countries on the same day! "May jetlag pa nga ako pagdating ko sa Canada" he jokingly said when asked about his experience. On that day, he ran a 10km in Montreal, Canada, went to his 11:30 AM flight to New York, USA and then ran another 10k at the Central Park, New York. These feats would be considered "crazy" by many, even fellow runners, but Jael demonstrates how you can transcend not only distance but also how people see you.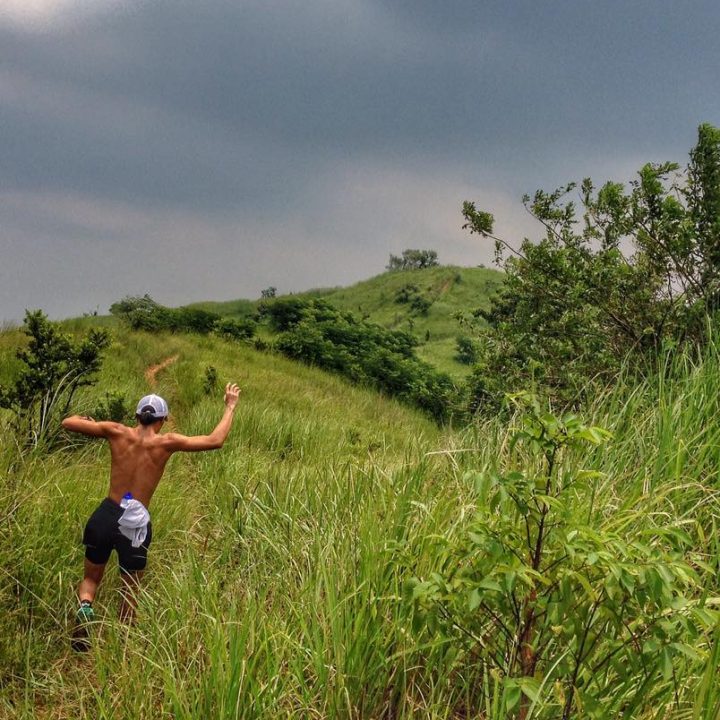 Right now, Jael is focusing on preparing for marathons as he is targeting to qualify for next year's Boston Marathon. He's also training to run the Tokyo 2018 marathon for the 2nd time to accompany his wife who will run the marathon for the first time.
Balancing Career and Running
At his age, Jael Wenceslao has already managed to be a successful entrepreneur. Their family businesses consist of managing multiple restaurants, a franchise of an international coffee shop brand, and running a local manpower agency.
On top of this, Jael is also one for bringing more for the running community in the Philippines. That's why in 2014, he and his friends started one of the pioneering trail event in the country – the Rizal mountain run. "We wanted to expose people to our playground" said Jael when interviewed about how their brainchild started.
When asked how he manages to fit all this in his daily schedule, Jael casually said that the key is to be "flexible". As career-oriented adults, it's very understandable to have a jam-packed schedule and for Jael, the key to be able to still train for marathons despite this schedule is to be flexible on when he could do his training. "You don't always have to run at 5 am…If you really want it you can squeeze in a run in lunchtime kahit 30 minutes or after work" said Jael as an advice to those struggling with their schedules.
Maintaining strength and vitality of the body
"You have to listen to your body and be conscious sa signals"
At 37 years old, Jael recognizes the need to adjust his diet and lifestyle for him to continue running for a long time. He is very conscious and aware of how nutrition plays a vital role for him to be able to do more out of his business career and his running. "I avoid fried food and yung iba in moderation lang talaga" is how he describes his everyday diet.
"Siyempre kapag tumatanda na, kelangan na lalong maging healthy sa kinakain"
When we asked him about his recovery meal after running extremely long races or just after training hard, Jael said that sometimes he can't always eat solid food right after. Instead, he would down a glass of Anlene Chocolate milk to initiate the recovery process 30 minutes after doing the exercise. For a man like Jael who is always pushing the limits of his comfort zone, there needs to be more strength, more vitality- to be more. And to be able to support the lifestyle he is currently living, he needs something that's more than just your regular milk, he needs Anlene.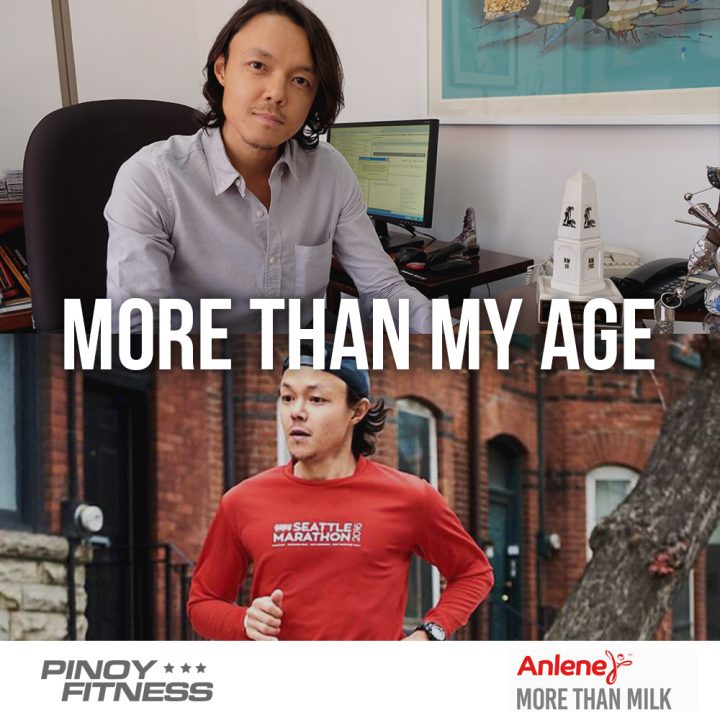 A prominent businessman, a loving husband, and an accomplished runner, Jael Wenceslao is an inspiration to remind us that we are more than our age. His story is an encouragement that we are never too young or too old to be more than what people think our age can do or be an pursue what really makes us feel alive. After all, age and kilometers are just numbers.