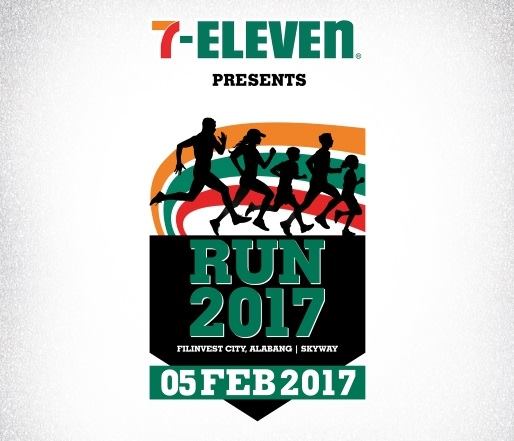 After the successful Run 800 in 2013, Run 1000 in 2014, Run 1500 in 2015 and Run 2016, 7-Eleven will be holding Run 2017 this coming February 5, 2017.
Run 2017 promises to be bigger and more exciting, featuring the same categories as last year's race. Just like last year, Skyway and Filinvest City will be an event venue partner for the 42KM, 21KM, 10KM, 16KM, 10KM, 10KM Buddy, 5KM, 3KM and 500 Meter (Kids run).
Runners joining the 10KM, 16KM, 21KM, 42KM categories and 10KM Buddy Run will enjoy the course set along the Skyway. Those joining the 500M, 3KM and 5KM categories can look forward to an organized race course along Filinvest City.
Run 2017 is made possible with 7-Eleven's unique system of SELF-SELECTED WAVE STARTS. This enables the participants to choose their wave start and run with people with the same skill or speed (or with friends!).
Top 3 per category will receive cash prizes and medals. Top 3 Filipino males and females in the 21KM and 42KM categories will be sponsored by 7-Eleven to join an international marathon in Asia. Top 3 organizations with the highest number of registrants will also receive a special trophy.
7-Eleven Run
February 5, 2017
Skyway, Filinvest City Alabang
500m|3K|5K|10K|16K|21K|42K
Get Updated about this Event – Click Here
Registration Fees:
42K – P1500
21K – P1000
16K – P800
10K – P700
10K Buddy – P1000
5K – P600
3K – P500
500m – P400
Registration Venue:
1. Online Via – https://run711.com
– Go to REGISTER tab
– Choose your Wave
– Enter you Registration Details
– Click "I have a promo code" tab
– Enter the 7-Connect Reference Number
– Choose what store you want to pick up the race kit
– After the registration, you will be receiving an email containing your Registration details and race kit claiming date
– Race kit claiming will be in the store nominated by the customer upon registration
Singlet Design: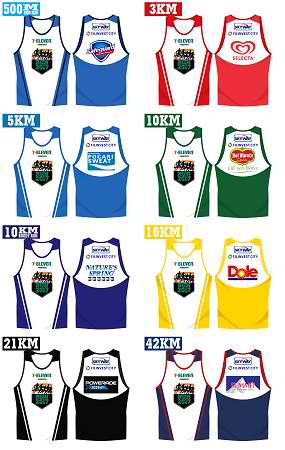 Gun Start: (Revised as of Feb 2)
Due to the increase in participants in all categories, organizers have revised the 16KM, 10KM, and 10KM Buddy run assembly and release times to an earlier time to give runners a better experience on the race course.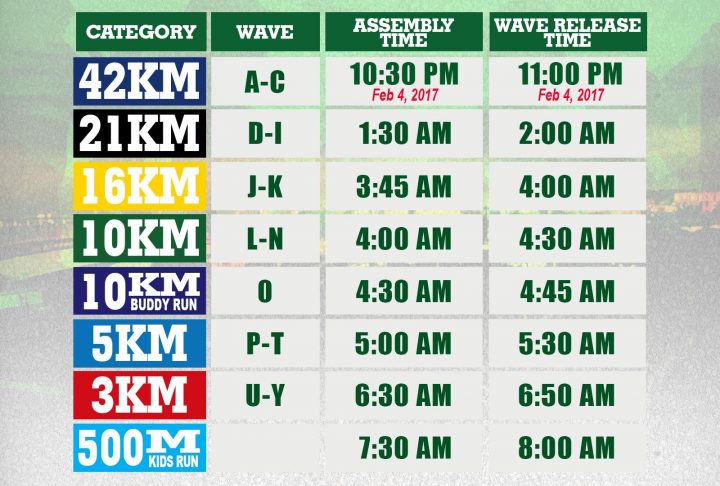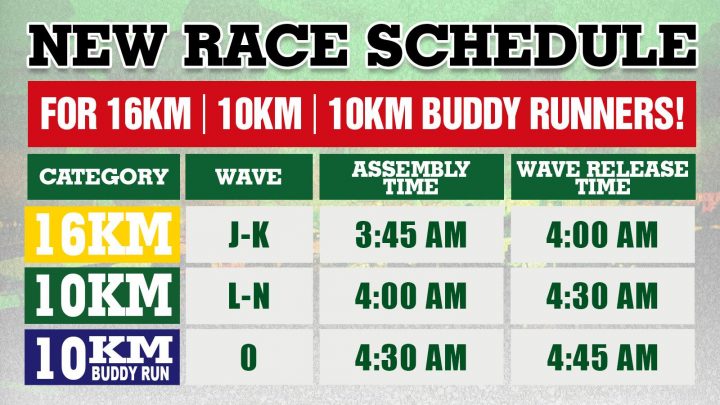 Race for Free!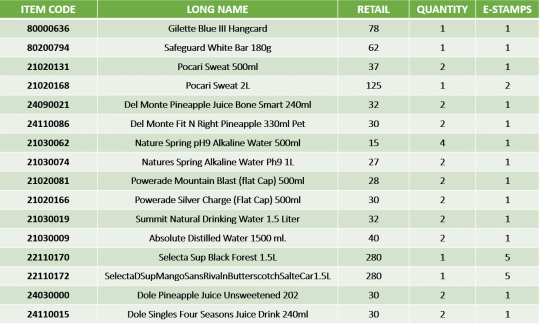 Promo Duration: November 23, 2016 – January 15, 2017
Coverage: All 7-Eleven Branches
Promo Mechanics:
Cliqq App user or Everyday Rewards cardholder will earn E-stamps for every P100.00 purchase of any participating items form the major sponsors.
For every purchase of a booster item, the customer instantly gets an additional E-stamp. (If item is P100.00 or above was purchased with another participating item, the cardholder gets 2 E-stamps for that transaction.)

EarnFifty (50) E-stamps to redeem the race category of your choice.
For 10K Buddy Run, the customer must earn One Hundred (100) E-stamps.

Customer will instantly receive the one-time use 7-Connect Reference Number through SMS or App. The SMS will show the message "Redeem your RACE KIT & use Ref. # at www.run711.com at any 7-Eleven stores on or before January 10, 2017. Show this msg at the counter. 7-CONNECT: 1234-5678-9012". The 7-Connect Reference number will be used for the registration of the race category they redeemed.<

Disregard the "Show this message at the counter" – The customer must use the 7-Connect Reference Number as the promo code when they register for RUN 2017 (www.run711.com).
The SMS format is standard and can't be modified.

Customer will then visit the Run website www.run711.com to register their redeemed race category using the 7-Connect reference number.Race Voucher Instructions:

Click "I have a promo code" button
Enter the 7-Connect Reference Number
Choose what store they want to pick up the race kit

Race kit claiming will be in the store nominated by the customer upon registration.
Race Medals:

Finisher Shirt: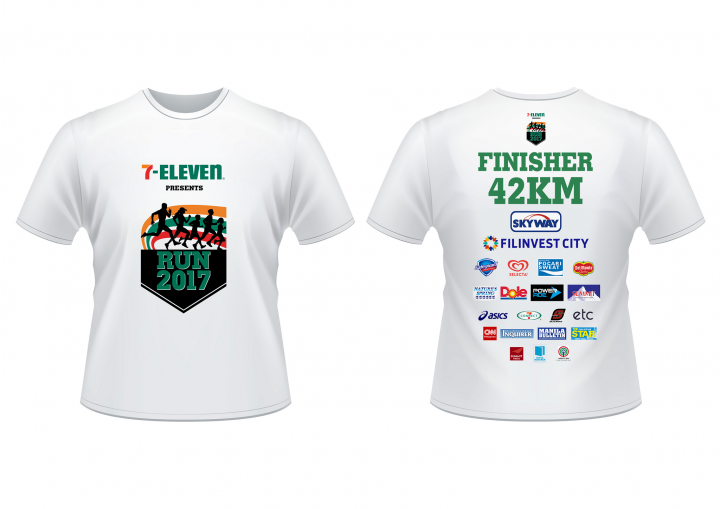 Race Maps: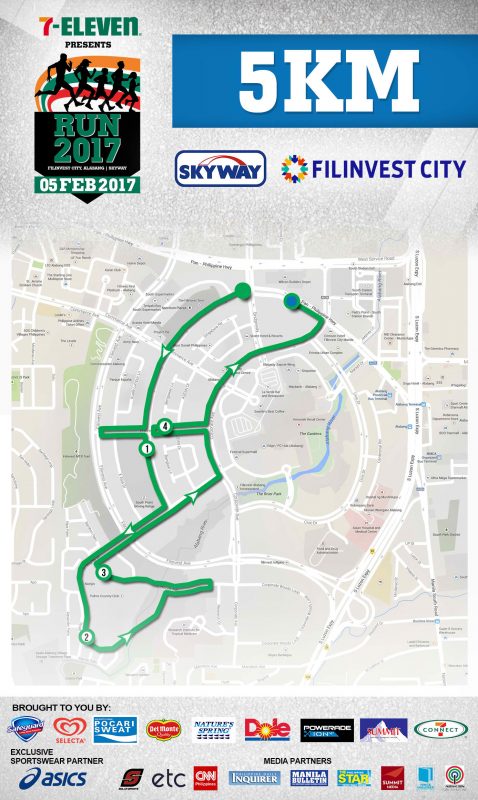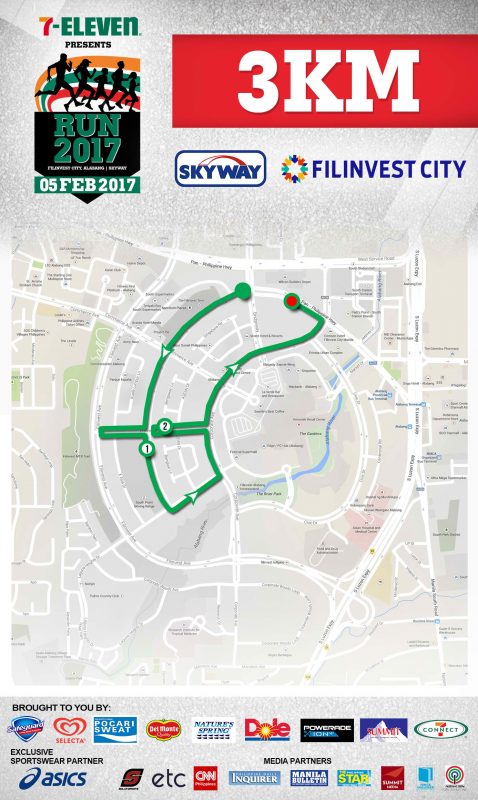 For Inquiries:
Email: [email protected]
Globe: 0927-7726711 / 0977-6232805
Smart: 0908-3921562 / 0908-3921565