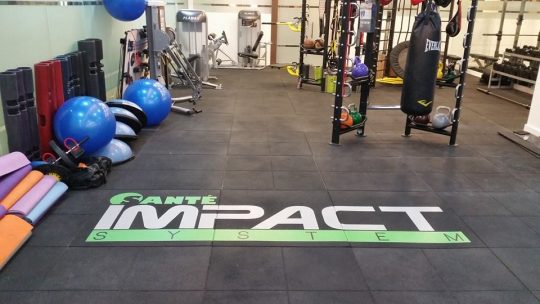 Feel the Impact of the Sante Impact System
I found out about Sante Impact System from a fellow Triathlete when I started to feel some heel pain after running 22K at (The North Face) TNF 100 last May 2016, I started to reduced my run mileage since then and started doing a lot of rolling and stretching but the pain just simply won't go away, so I decided to seek some professional help.
Initially I was just looking for the nearest clinic that perform Myofascial Therapy, and my friend recommended Sante Impact System which is conveniently located at the G/F ETON Cyberpod Corinthian Ortigas Ave. corner EDSA, Quezon City.
When I decided to dropped by for a visit, I soon found out that the center was actually a spin-off of the well known Sante International Inc., and the fitness center was initially designed for the Sante Barley Triathlon Team back in 2013, but later on they decided to open up the facility to help everyone who can benefit from the system.
I was able to get a quick interview of Mico Cabungan, Fitness Supervisor and Rebah Trainer to tell us more about what Sante Impact System is all about.
Sante Impact System is one of the first centers that incorporated both Fitness and Rehab, perfect for individuals who's coming back from injury, still recovering or athletes who needs both strength and conditioning and rehab in one place.
I would really love to try the Fitness Center as well, but for now I need to get my Achilles Tendonitis checked
The Therapy
This was just the 2nd time I got myself a Myofascial Therapy, first was back in 2013 after I suffered from Plantar Fasciitis after my first marathon. After 3 years, I really don't know what to expect, but I just remembered it's going to be a painful release.
The Full Therapy was then broken down into these stages:
1. Hot Pack – To heat up and prepare the muscles in the affected area
2. Ultrasound – Deep Tissue Ultrasound to further heat up the affected muscles
3. Myofascial Therapy – Physical Therapy that involves a low load stretch that helps release tightness on a specific body part or pain throughout the body.
4. Stretching – For recovery after treating the affected muscles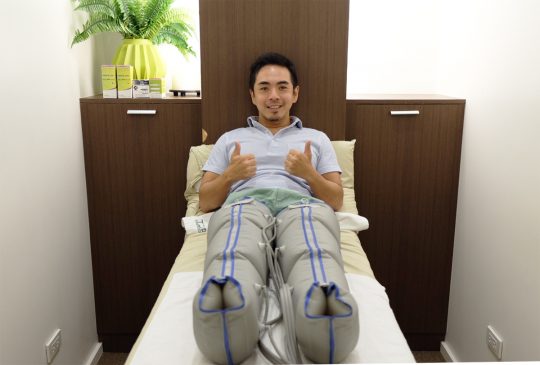 5. Air Compression Therapy – To help promote blood flow and also aid in recovery of the leg muscles (My Favorite)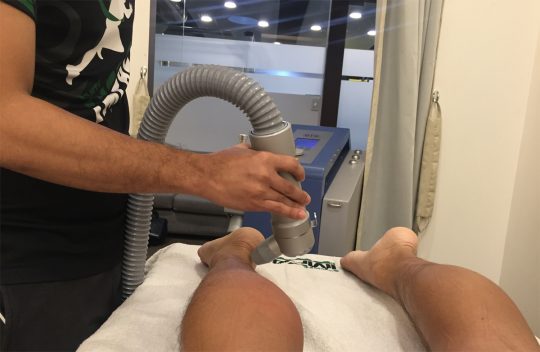 6. Cryo Therapy – Cold therapy aids recovery and reduce muscle swelling.
I'm happy to say that after just 2 sessions my Achilles Tendonitis is now recovering nicely, and I am now slowly increasing my run mileage.
There will be times when we push our bodies too hard that it may cause some sports related injuries, normally rest is all you need, but if you're training for a big race or want to recover faster, you might want to get professional help.
If you want to know more about Sante Impact System and what other services they have to offer, check our their website at https://www.santeimpact.com/
Give them a try, and feel the impact.
For Instant Updates – Follow US!
https://www.facebook.com/pinoyfitness
https://www.twitter.com/pinoyfitness
https://www.instagram.com/pinoyfitness
PF Online Community -> https://members.pinoyfitness.com
PF Online Shop -> https://shop.pinoyfitness.com
Like this Post!? Share it to your friends!