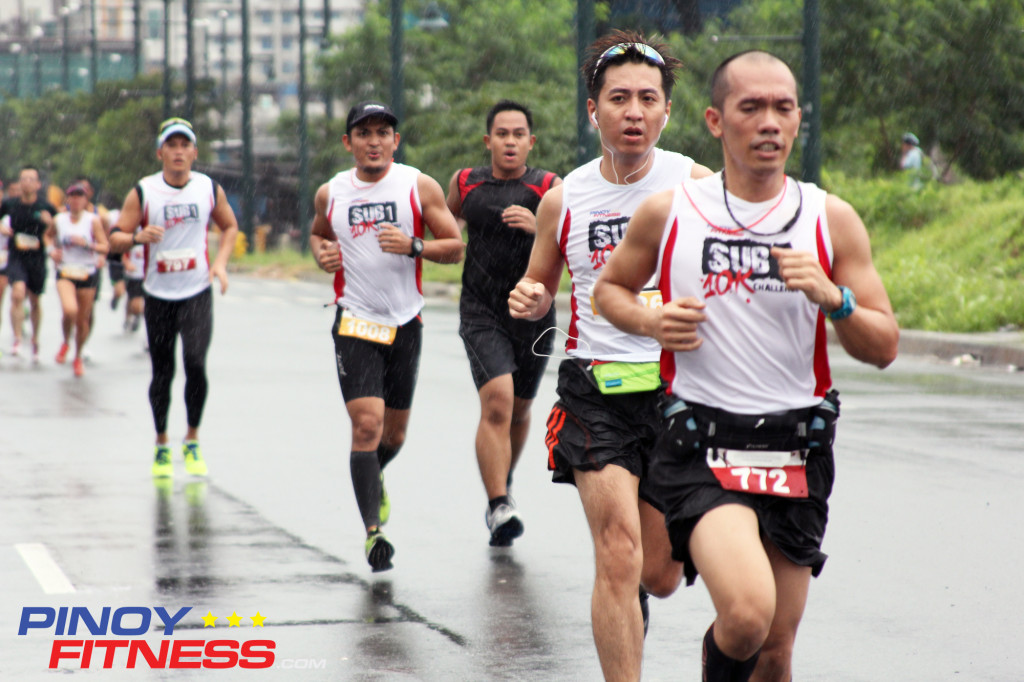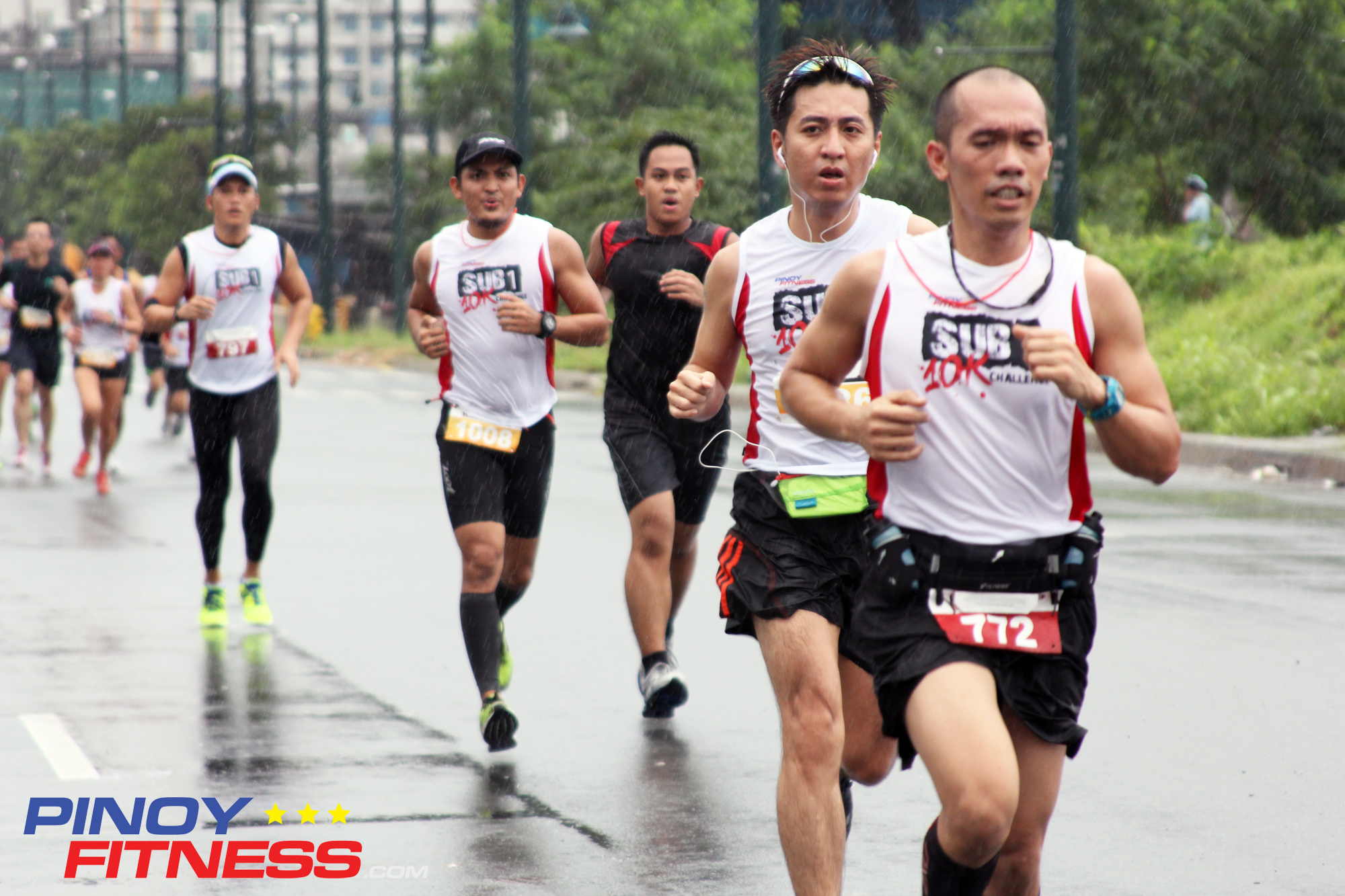 How to Safely Run Under the Rain Video:
Rainy days doesn't necessarily mean you have to take your runs indoors. Also, most races push on rain or shine. Here are 7 tips to you can use to help you run in the rain.
1. Protect your Gadgets. Keep your phone or player dry by storing it in a zip-lock bag, this will enable you to still use the touch screen to make a quick message or call when necessary or in case of an emergency. There are also accessories like LifeProof Cases that can weatherproof your gadget or newer phones like the Samsung Galaxy S22 that's already waterproof.
2. Bring a Garbage Bag. It's a great accessory to bring along if you need to wait outside in the rain before your run or race. Simply cut out arm and neck holes and use the bag to keep yourself dry. You can easily roll or dispose of it properly when you start running.
3. Wear light colored or reflective Clothing. Running in the rain often means poor visibility for you and others around you, wearing light coloured with reflective clothing can help you stay visible and improve safety. Check out our White Pinoy Fitness Training Singlet.
4. Prevent Chafing. Wet conditions often increase the chances of Chafing, if you're running long, make sure to spread Body Glide or petroleum jelly on parts of your body where you would normally chafe.
5. Hydrate. Running in the rain can reduce your thirst, but it does not mean your not perspiring, proper hydration is still necessary to prevent dehydration.
6. Bring extra clothes. Change immediately after your run or if possible take a shower, we don't want you to catch a cold now do we?
7. Dry out your shoes. After your run, quickly take off your shoes and stuff them with newspaper. The paper draws moisture away and keeps your shoes in shape, preparing it quickly for your next rainy day run.
8. Have Fun. Because it's just really, really, really fun to run under the rain! Enjoy every moment of it.