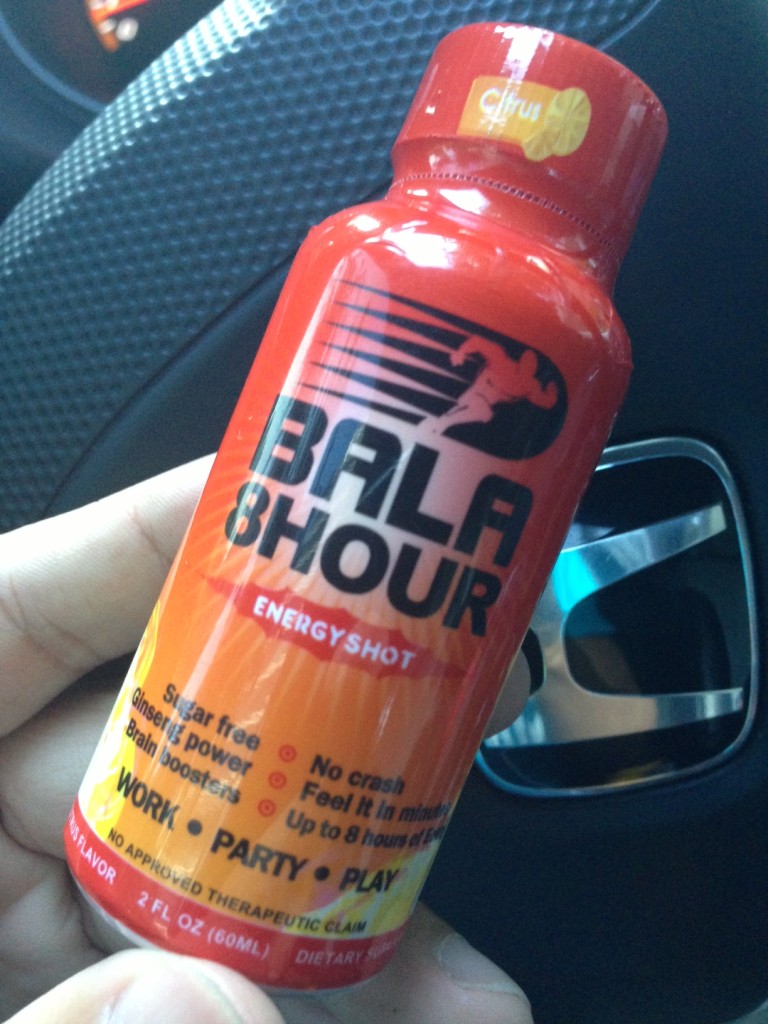 Living an active lifestyle is not easy. There will be days when you're full of energy and raring to go out and run, and there will be days when fatigue and stress will take the best out of you.
When you encounter low moments and rest is not an option, it's time to grab a bottle of BALA; your ammo to help fight fatigue, stress and boost your energy for upto 8 hours.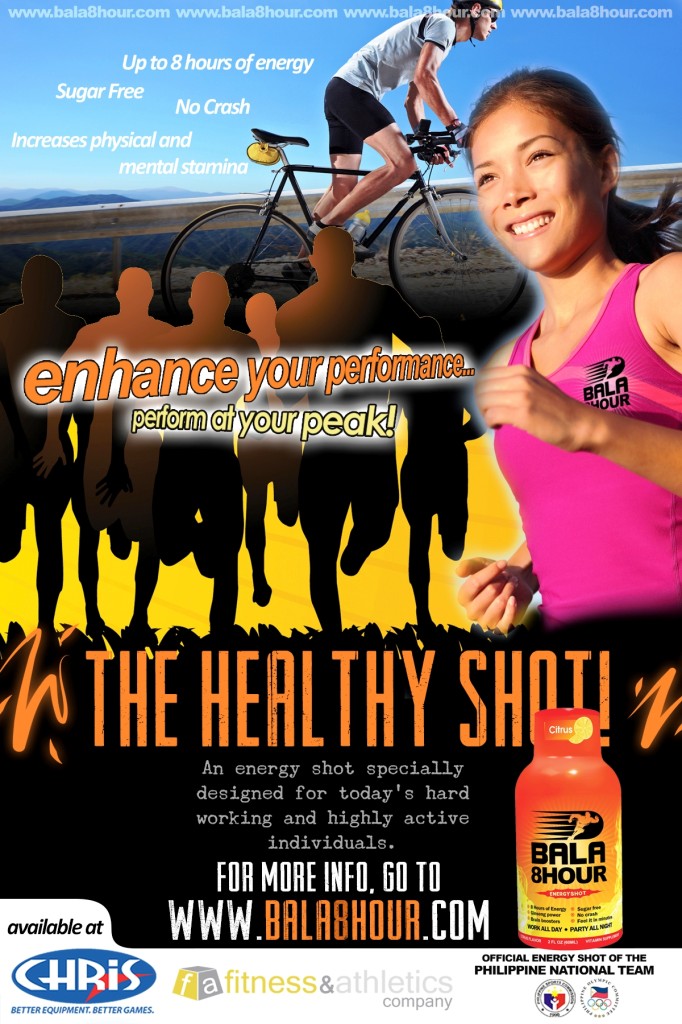 BALA® – an energy shot specially designed for today's hard working and highly active individuals. BALA® 8 HOUR provides an extra boost of energy whenever needed. Besides boosting your energy for up to 8 hours, its active ingredients stimulate the brain and help keep you alert.
What are the Key Benefits of Bala 8Hour?
– Reducesstressandanxiety
– Combat Stress
– Combats Fatigue
– BrainBooster:Improvedmemoryandconcentration
– Anti-oxidant
– Improved Virility
– Improved Digestion
– Improved Mood
– Treats Hangovers
– Improves muscle strength and recovery
– No sugar (Sweetened by Stevia and Splenda)
BALA 8 Hour is available in all Chris Sports Outlets and Fitness and Athletics Store in BGC.
For more information about the product visit -> https://www.bala8hour.com/
For Instant Updates – Follow US!
https://www.facebook.com/pinoyfitness
https://www.twitter.com/pinoyfitness
https://www.instagram.com/pinoyfitness
PF Online Community -> https://members.pinoyfitness.com
PF Online Shop -> https://shop.pinoyfitness.com
Like this Post!? Share it to your friends!