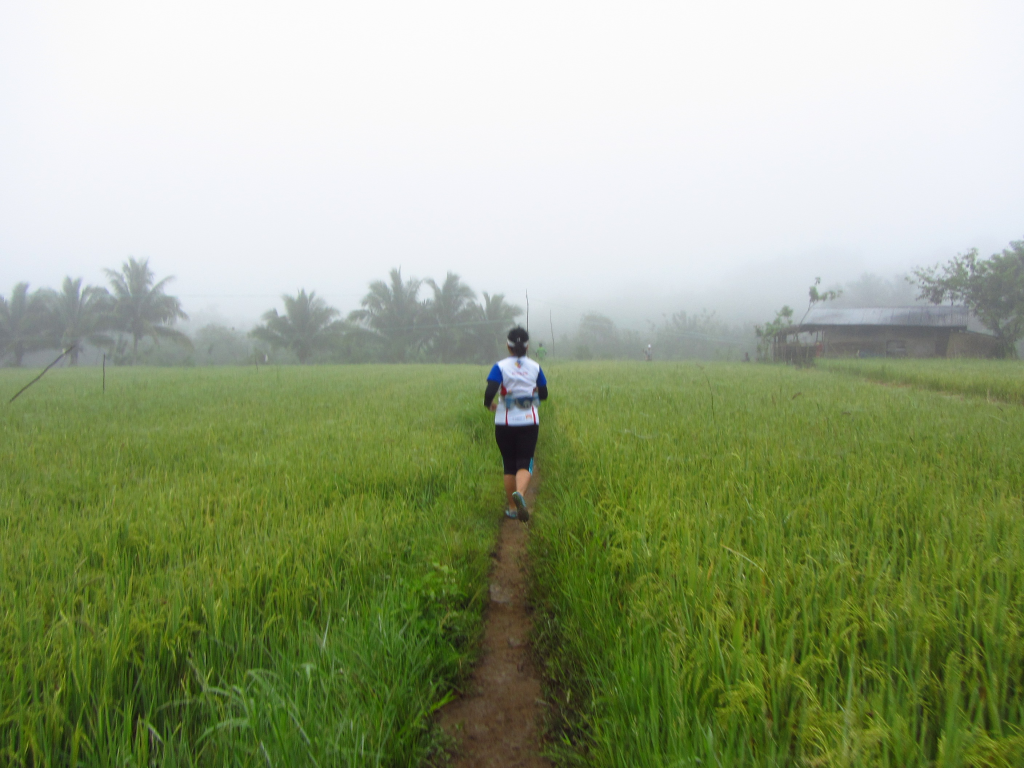 NATURE'S TRAIL indeed…
I was excited for the Nature's Trail Run as I know that trail running is a bit more difficult and entirely different from road running and this time, I had to finish 21km. My first trail run was 12k during the Salomon X-Trail Run held last March 31, 2012 and from then on, I got really interested with trail running because of the scenic view and the diverse route that it offers. As we all know, no route in a trail run is exactly the same since the weather and passerby can change its surface which is very much unlike the paved and cemented road which we run during road races.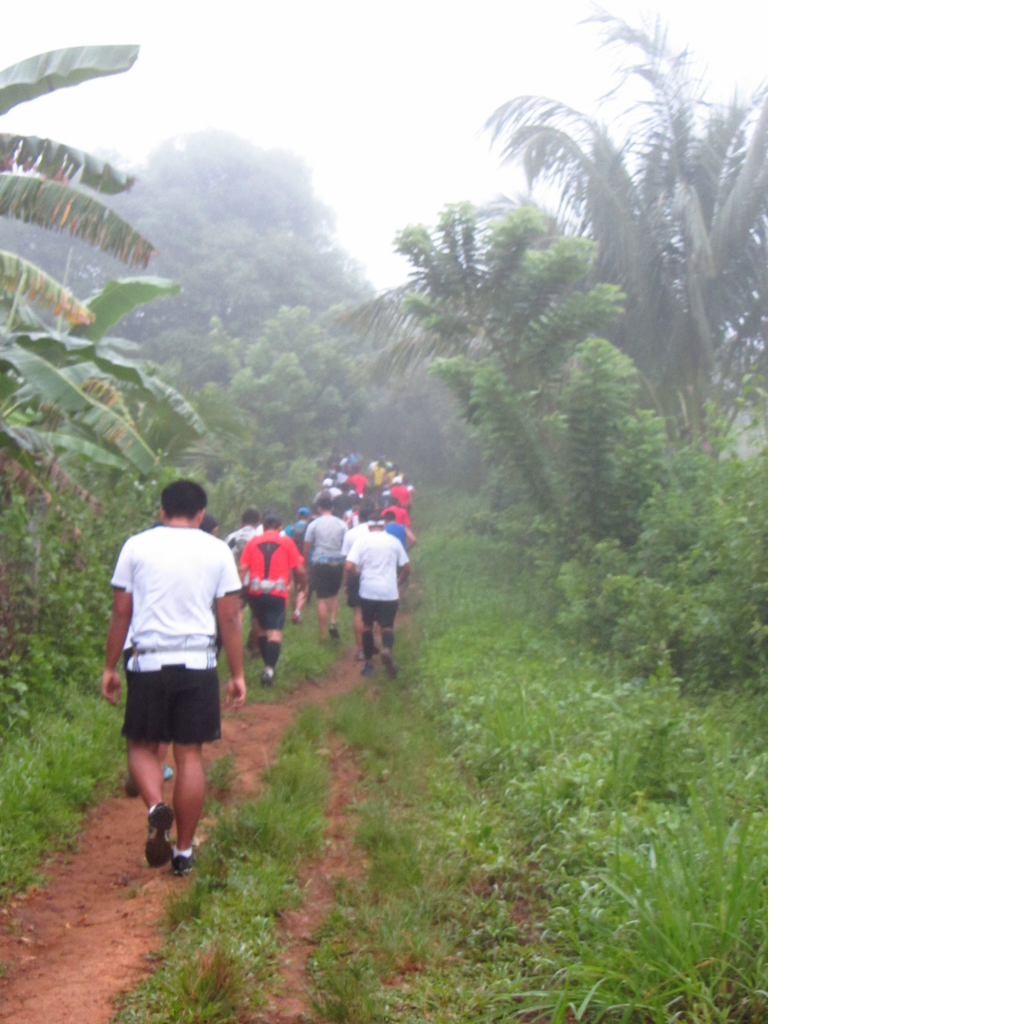 The route of Nature's Trail Discovery Run passed through 4 towns in Tanay starting and ending in San Andres. The route started with an unpaved road with rocks. Shortly, the route narrowed and runners had to run on a single file going to the mountain. It rained the day before making the ground moist. Though we hadn't run that long, I already noticed my shoes getting dirty and I didn't mind it as I was enjoying the race.
While ascending the mountain, I felt the difficulty breathing due to pressure increase aside from getting tired in making my way up. I was focused on putting one foot ahead of the other as we go up when one runner told me to look and see the beauty at my back. I had not reached the top but from where we stood, it felt like we had reached such a high area. I had never been that close to such wonderful scenery of mountain covered with clouds. I told myself that this is what we miss whenever we run road races instead of trails.
After taking some photos, we resume running our way up. Upon reaching the mountain top, there was a banana station where a lot of runners took a break to hydrate, re-fuel and rested. According to a runner, there was traffic going down as runners descend singly on a challenging route. We took this opportunity for more photo ops. Afterwards, we then proceeded to the other side and saw runners getting their way down. It looks difficult and slippery going down and some runners were already screaming and laughing. I held on grasses while descending to prevent myself from tipping down. At some point, I had to sit and slide to descend the steep downhill because it was safer than standing up. I was laughing as I enjoy my way down.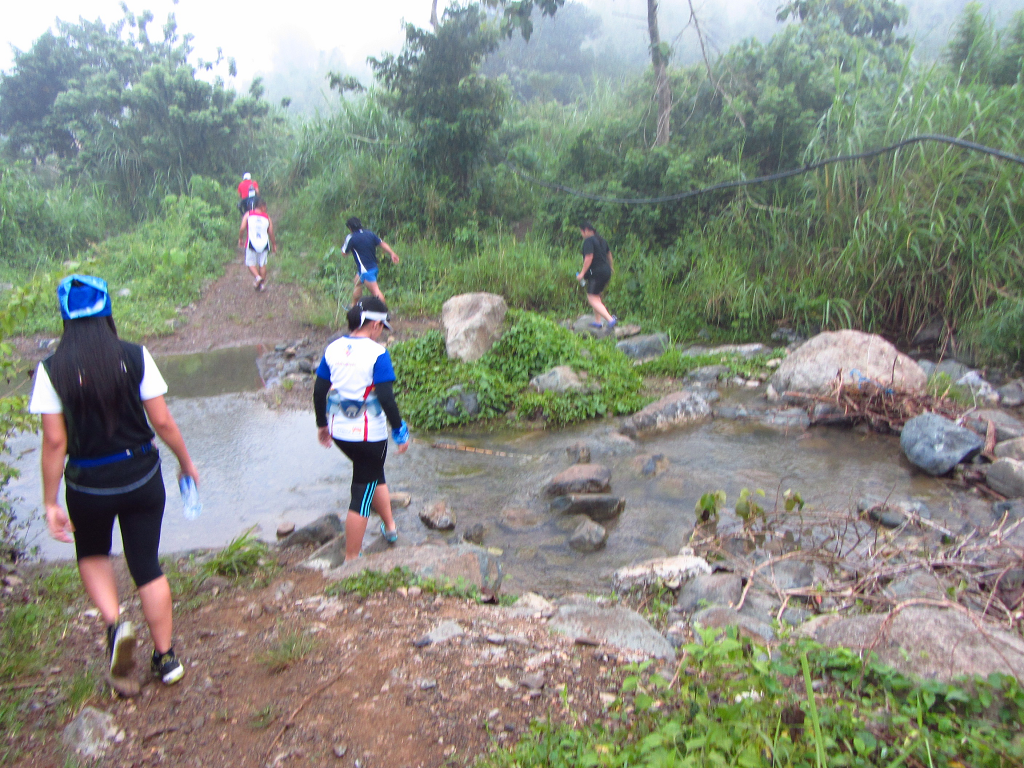 After reaching our way down, we went back to the lowland with rocks and gravel and head on to the next mountain. This time, it was an easier route. We crossed two rivers and saw a falls before reaching the top. After going down, the route then proceeds to the rocky road up to Bukohan and went back to the finish line.
Amongst the things I learned that one should keep in mind when joining trail runs include being mindful and knowing where your feet should land to maintain stability and balance. Our stride should adapt to the route we are taking. Sometimes, it is better to sit and let yourself slide when descending a steep downhill than standing. Be prepared of getting dirty and wet and use gloves if you do not want to get cuts while holding to roots and grasses. Bring your own hydration and food or energy gels. Use a shoe with good traction, does not get heavy when it gets wet and easily dries.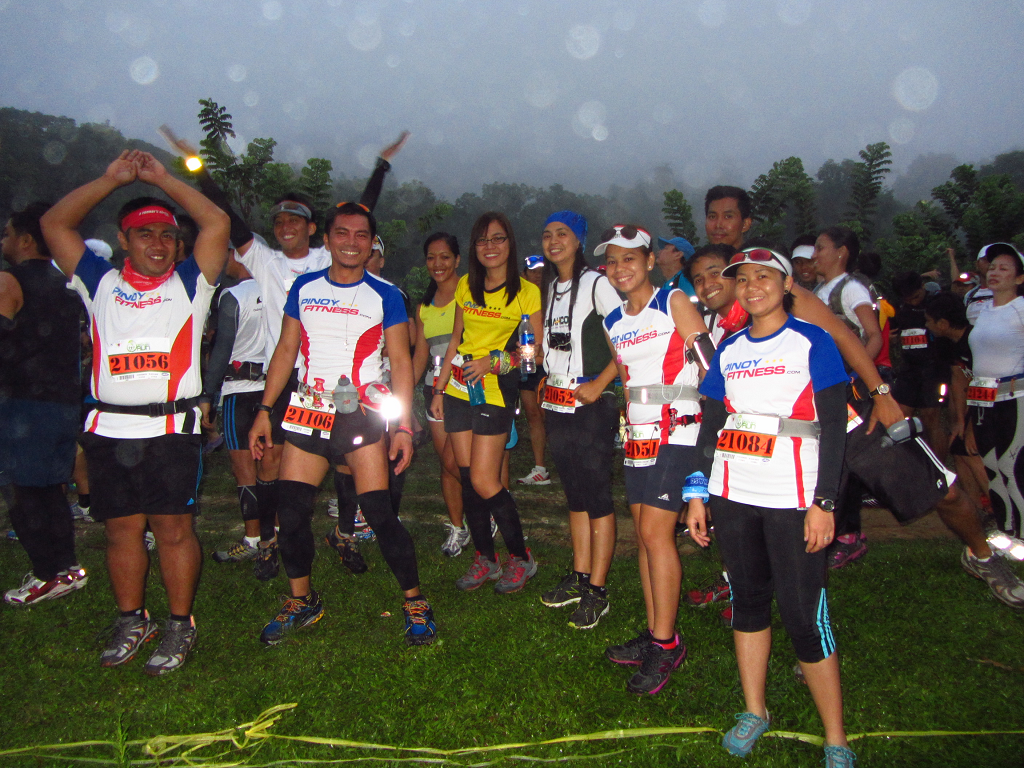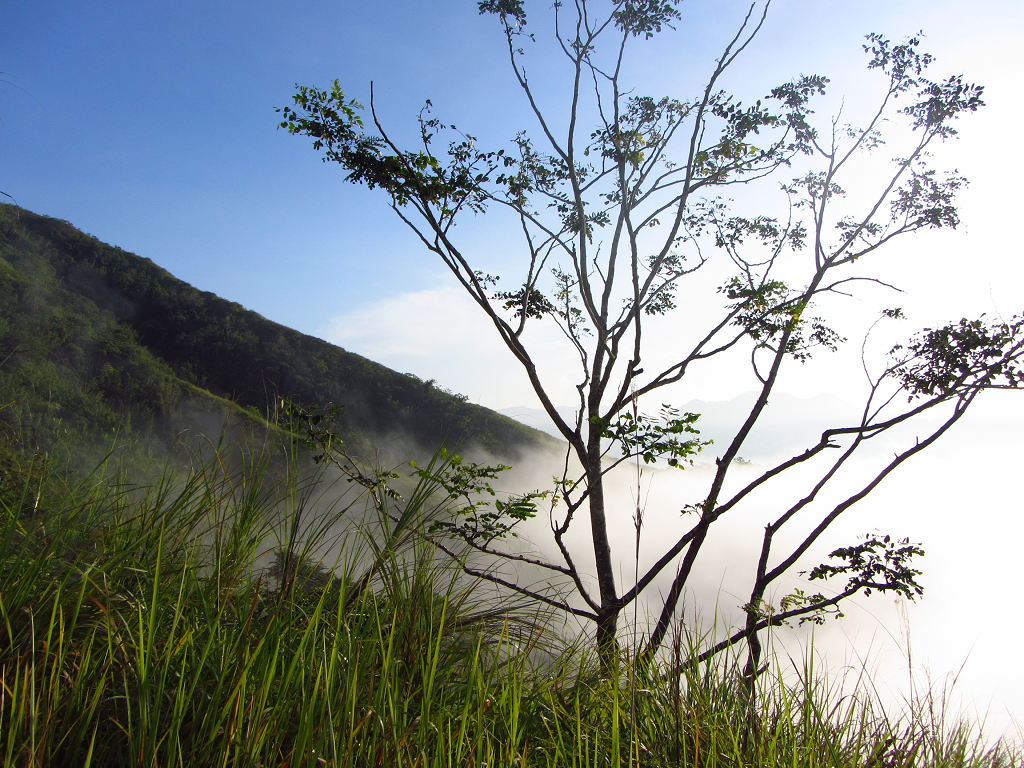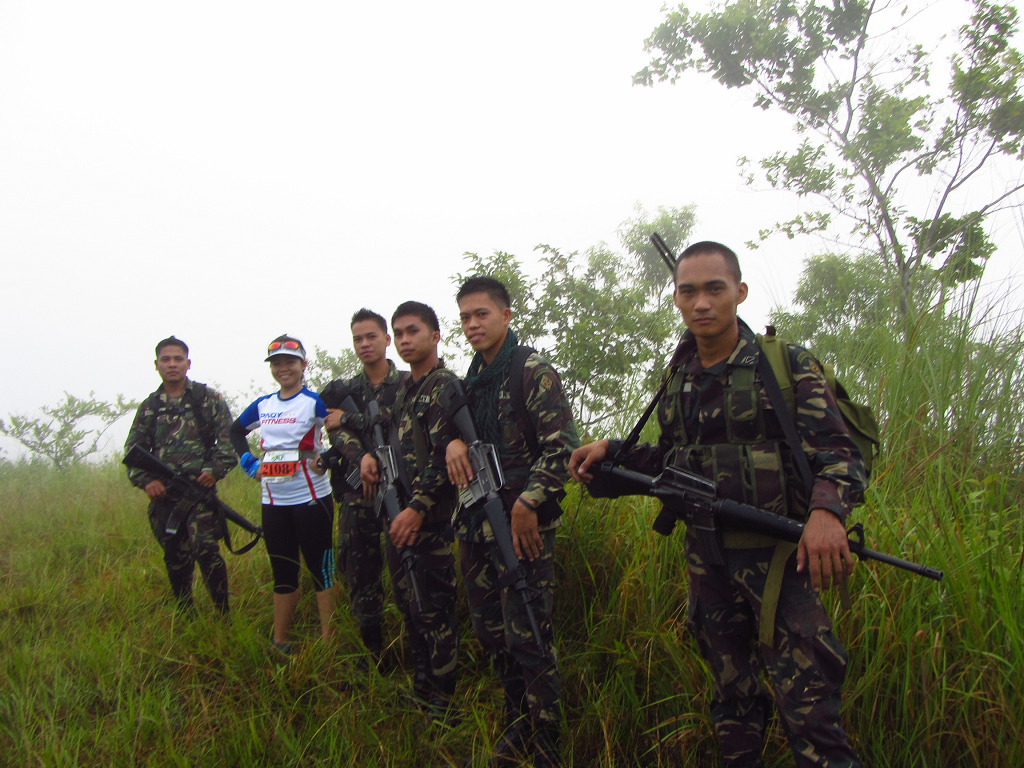 Overall, I like the route of the Nature's Trail Run because it provides a different experience and opportunity to run a variety of routes including but not limited to unpaved roads with rocks and gravels, cross rivers and a footbridge, challenge yourself with uphill climbs and steep downhills while enjoying nature's handwork. I got dirty in this run and it's totally worth it!
Words By: Paula Perez
For Instant Updates – Follow US!
https://www.facebook.com/pinoyfitness
https://www.twitter.com/pinoyfitness
Like this Post!? Share it to your friends!