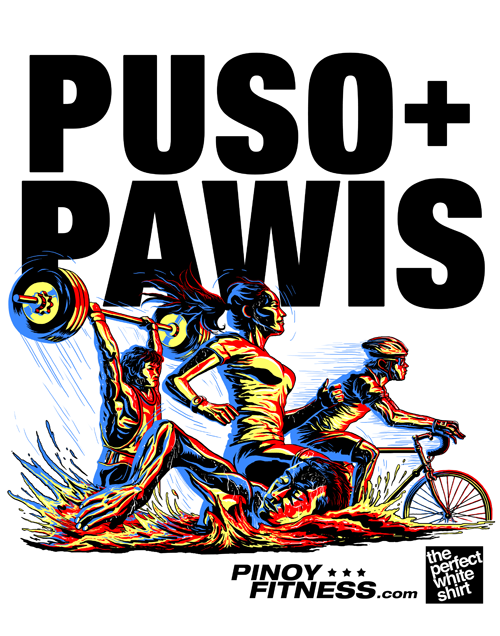 Special Announcement! A lot has been asking on when the Puso + Pawis T-Shirt will be available! Well here are the details!
Puso + Pawis T-Shirt will debut this Saturday, November 5, 2011 at the Energizer Night Race 2011! Look for the Pinoy Fitness booth after your race! Don't forget to pose for a photo at the PF Photo Wall as well!
The T-Shirt will also be available in all The Perfect White Shirt outlets starting November 7, 2011!
The Puso+Pawis T-Shirt is priced at P400.
I hope you can share or re-tweet this to your friends! Thanks!
For Full Details -> Check out this Link
Race Details -> Energizer Night Run 2011 Details