[ad#square-middle]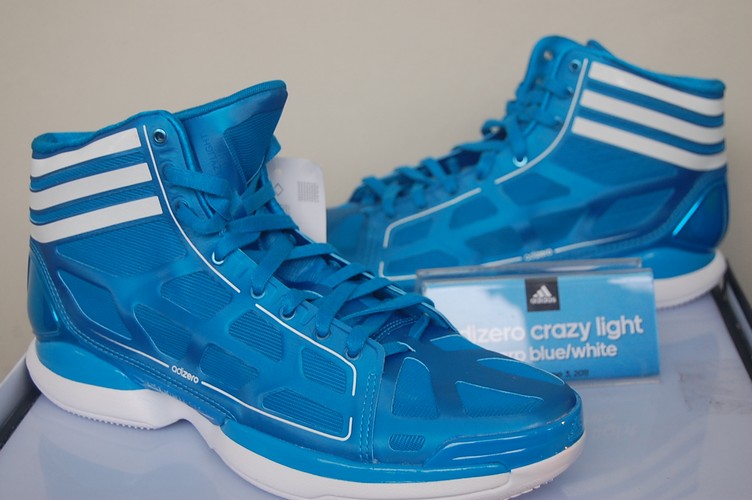 Last Sunday, I went behind enemy lines to attend the Adidas Crazy Light launch at the Moro Lorenzo Sports Center in Ateneo de Manila University. I was really looking forward to it since we were asked by the Adidas people to bring basketball gear to the event. And you know how much I love basketball.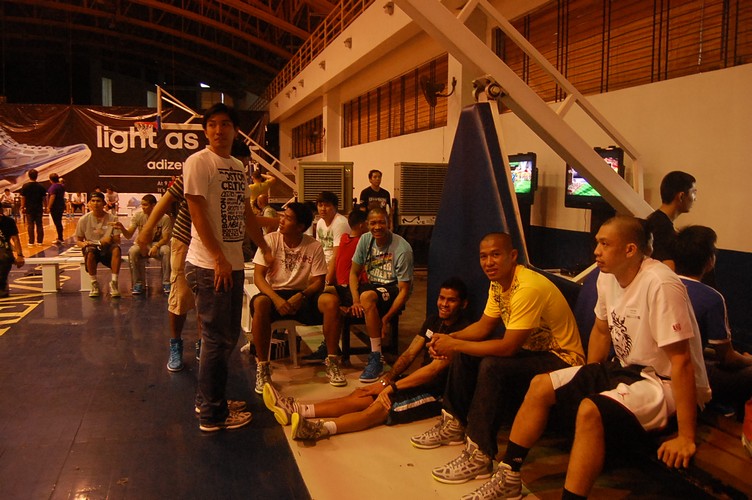 When I got there, a bunch of varsity players from different universities were lined up, getting restless as to what the Crazy Light fuss was all about. One by one, players from the PBA arrived as well, greeting and trading stories with each other.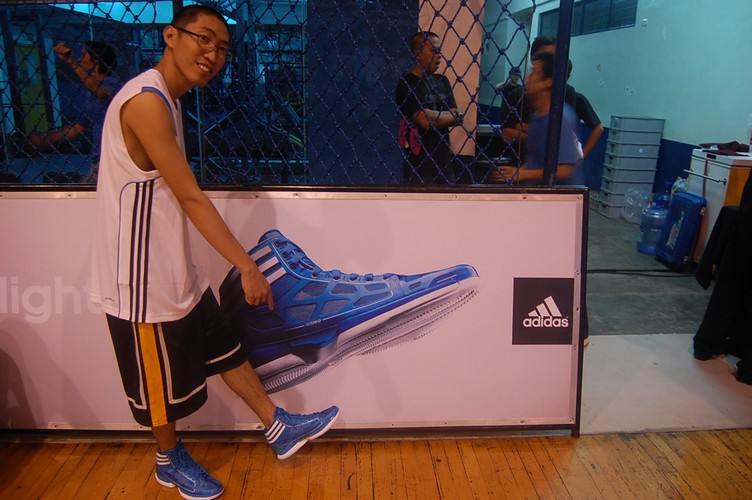 The gates swung open and to everybody's surprise, Adidas gave out loot bags containing an Adidas basketball jersey, socks and.. wait for it… a pair of kicks! Yeah, you read it right (I actually had a big smile on my face for 20 minutes straight. FO' REAL!) Guests, players and members of the media received their own pair of the new adiZero Crazy Lights, and we were actually asked to wear them before entering the gym.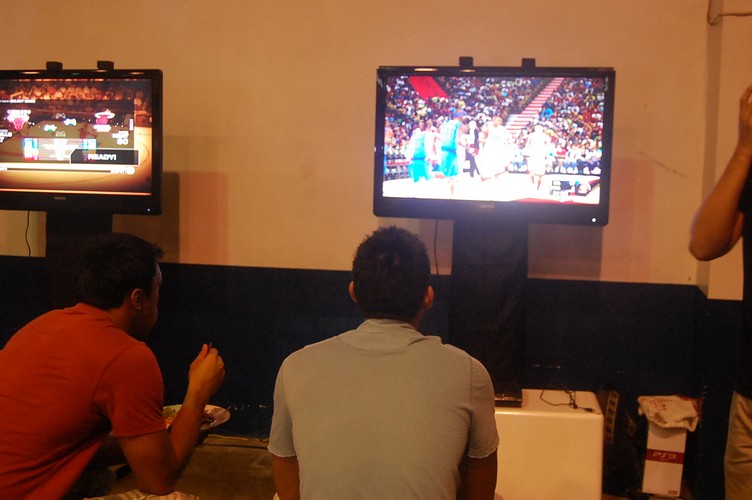 Inside Moro Lorenzo, people scattered to two places: the buffet line and PS3 lounge. Yes, Adidas Philippines had setup a PS3 lounge, inviting everyone to play NBA 2K11 and NBA Live 2011.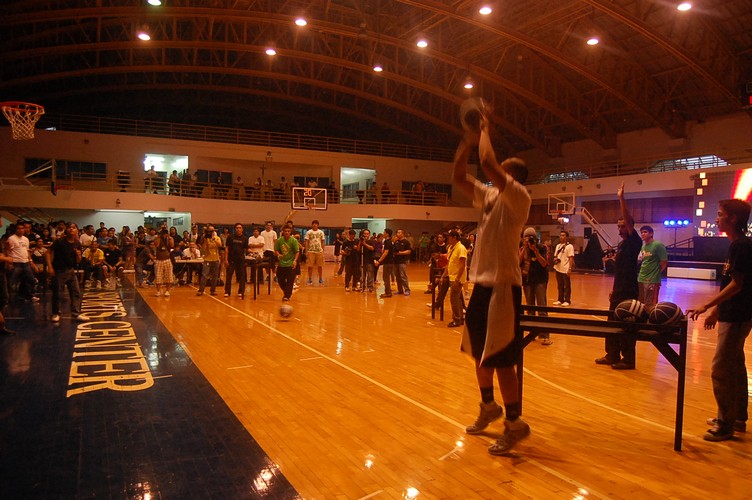 While some were downing mini-burgers and barbeque skewers, PBA players and college hoop stars participated in a 3-point Shootout Contest and a Skills Challenge. After announcing the winners, Adidas Philippines' Xavier Medina introduced the Crazy Light, the reason why we were all there.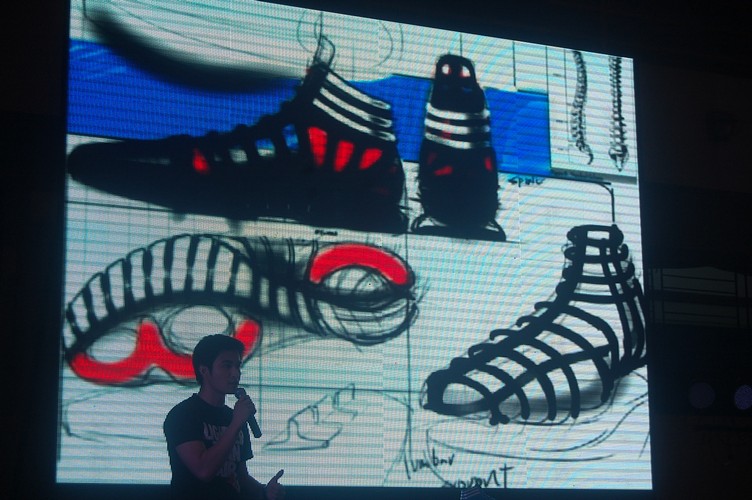 The new adiZero Adidas Crazy Light is the lightest shoe in basketball, weighing only 9.8 ounces. With the new crazy light technology, the shoes will help improve performance, allowing players to move faster and quicker. As stated by Adidas, the adiZero Crazy Light will revolutionize the game of basketball the same way the Converse Superstar did back in the day.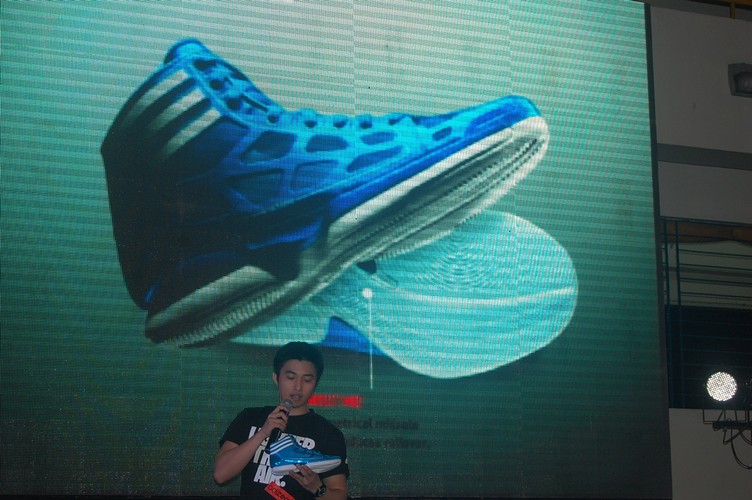 This lightweight footwear is made from highly flexible and durable materials, without sacrificing comfort and cushioning. The new adiZero Crazy Light is priced at P6,995 and will be initially available in three colorways: blue/white, grey/white/neon green and black/red/white.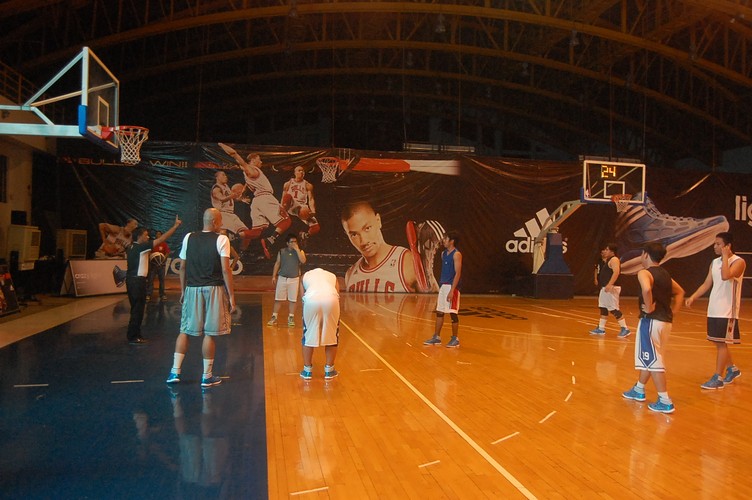 After the product spiel, we were asked to change in our basketball gear for a mini-tournament so members of the media could try and test the Crazy Light in action. I hadn't played in ages so I was a little nervous, but the new kicks made me feel confident. When I got on the court, I really enjoyed the lightness of the shoes and how it didn't hurt my feet notwithstanding all the steps and hops I took. The shoes were so light I actually dunked in the game and put up Derrick Rose-like stats. Well, not really.
But if you do want to feel like an MVP, be sure to cop a pair of the lightest shoe in basketball, the new adiZero Crazy Light.
Note: This article was written by JC Ansis for Pinoy Fitness, a freelance writer who's addicted to candy, bullying ants and the NBA. He believes that pizza and beer are all we need to survive in this world. If you wish to keep up with him on a daily basis, check out his blog (https://jcansis.wordpress.com) or follow him on Twitter (@jcansis).
Photos by Don dela Paz