[ad#square-middle]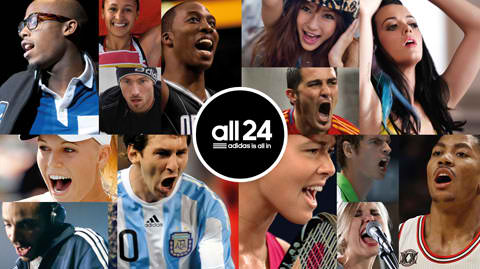 During the weekend, I got the chance to check out Adidas' all24 event at Eastwood. This was a 24 hour long celebration of sport, street, and style as a part of Adidas' groundbreaking campaign about the no-limit, all-embracing love for the game.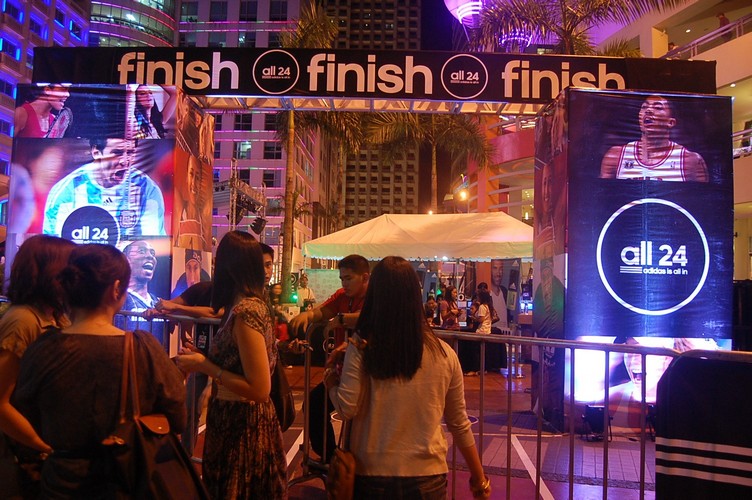 All24 consisted of mini-tournaments that showcased talents of the participants pointed towards the biggest style, street and sports extravaganza including dance, basketball, soccer, skateboarding, fashion, and graffiti.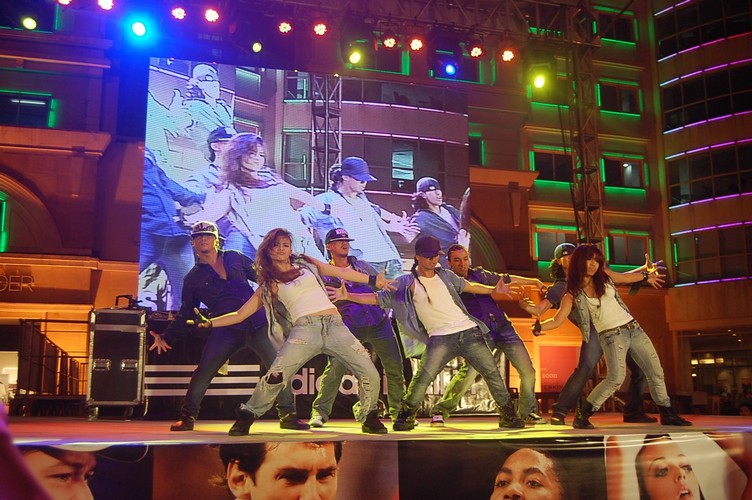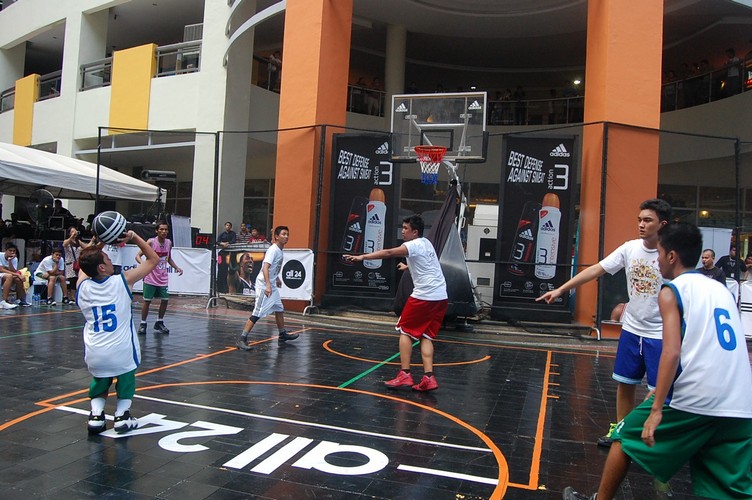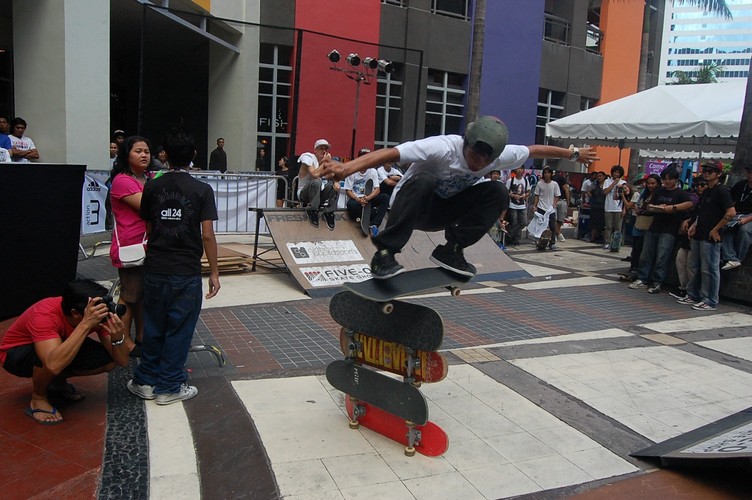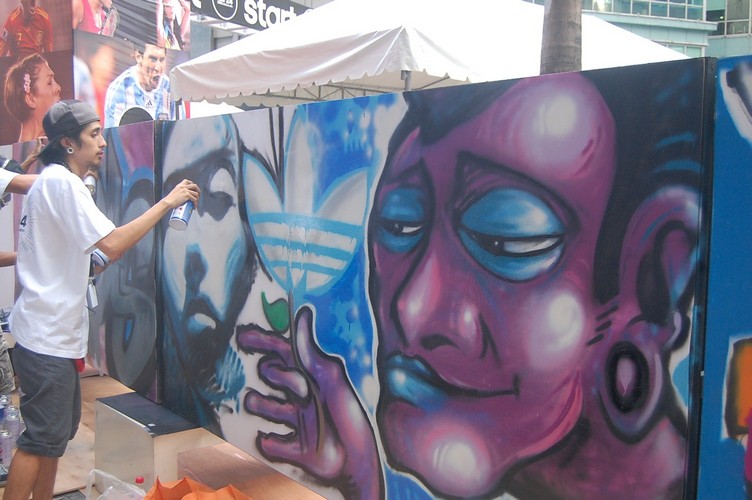 I got there around 10:30 in the evening, right before the whole thing kicked off. Food stalls were everywhere and a Coca-Cola booth handing out free Coke Zeros to everyone inside. People were lining up at photo booths for their free souvenir photos; some were lining up for shots at the bar.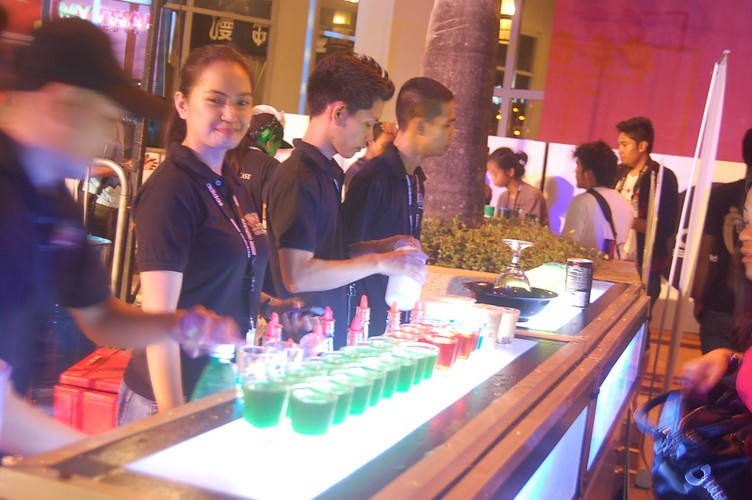 Hosting the event were Monica Francesca and Gino Q of Monster RX 93.1. After a few jokes here and there, they called out Adidas Country Manager Nolet Puno for a few words about the new campaign. Puno stated that Adidas organized ALL24 as a way to encourage athletes, artists and supporters to go 'all-in', celebrating their passion whether in sports, music, dance, fashion or art.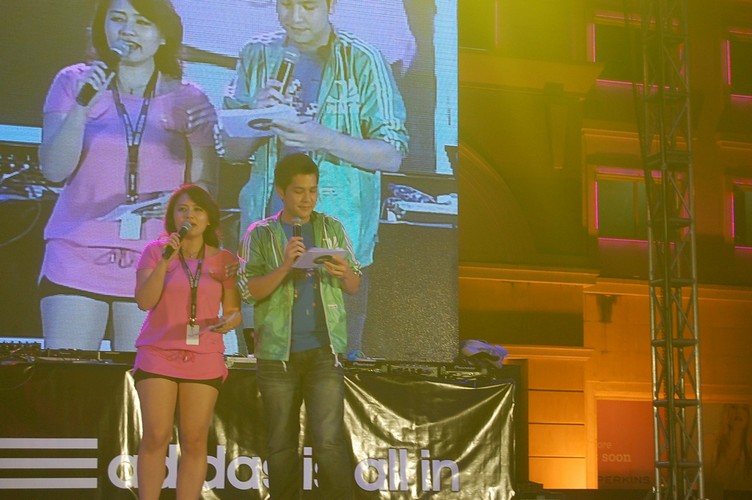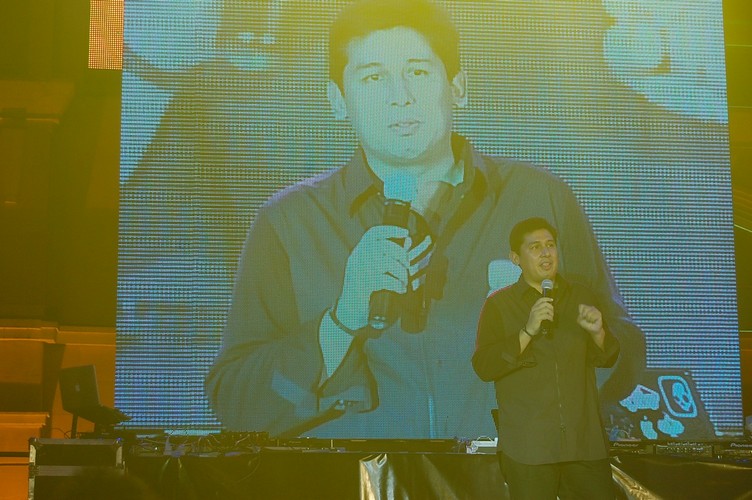 Opening the event was a very powerful and thrilling dance number from the Philippine All-Star. Adidas Philippines also introduced Norman Shay, Madonna's personal dance choreographer, who showed a bit of his moves on stage. Shay was one of the judges for the b-boy battle along with Rayver Cruz, Lia Cruz, Kat Cruz and one member of the Philippine All-Stars.
It was fun to watch those break-dancers up close. I wanted to jump in and bust a move, but the world isn't ready for my stuff yet. Each dancer had to smoke five others in order to win the contest. The graffiti contest started shortly after. Adidas put up mini-walls where the artists could splash their designs and artwork.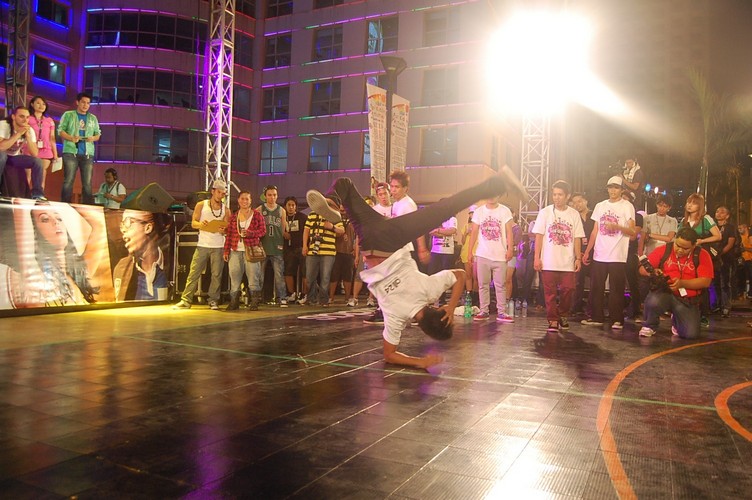 Since this was a 24-hour event, I decided to go home and come back the next day. When I got there on Sunday, the futsal games and running events had just finished. But I was just in time for the 3-on-3 basketball tournament and skateboarding competition. Gracing the basketball event were several PBA players namely Sean Anthony, Rob Reyes, Mark Borboran, Elmer Espiritu and Josh Urbiztondo.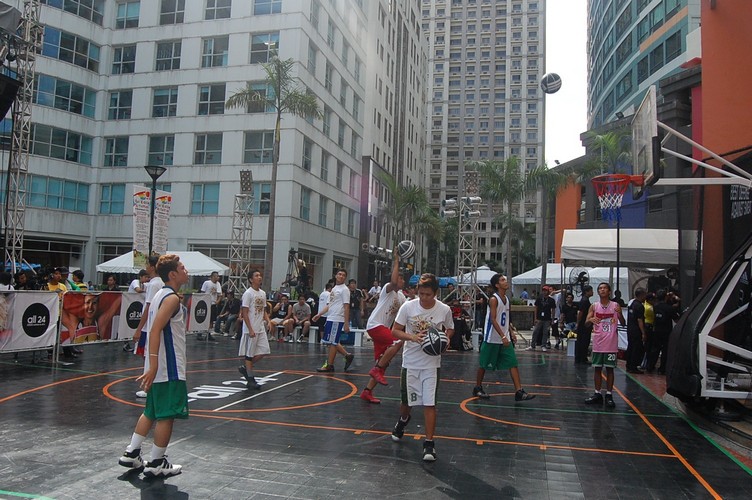 The skateboarding event was amusing to watch, with all the tricks and stuff. Though they had trouble with the half-pipe setup, the participants put on quite a show. It kind of sucked that I wasn't able to catch the fashion show and dance battles that night. Many celebrities were scheduled to appear, all of them promoting Adidas's all-in campaign.
Watching the different sports competitions and pretty chicks dancing along with the free food and drinks made this a unique experience. Thanks to Pinoy Fitness and Adidas for the invites!
Photos by Don dela Paz | Words by JC Ansis