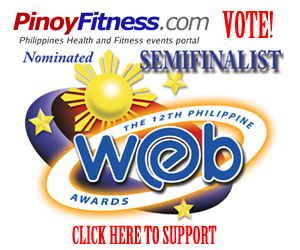 Hi Guys! PinoyFitness.com has been chosen to be one of the semi-finalists for the 12th Philippine Web Awards 2011. If you find this site informative and helpful in the past year, I hope you can help my site as well by voting this site for the People's Choice Award. Here's How!
Here is How to VOTE for Pinoy Fitness
STEP 1: Goto – https://peopleschoice.philippinewebawards.com/vote/webvote.php
STEP 2: Scroll down the screen to the Community and Portal Section and Click on the "RADIO BUTTON" beside Pinoy Fitness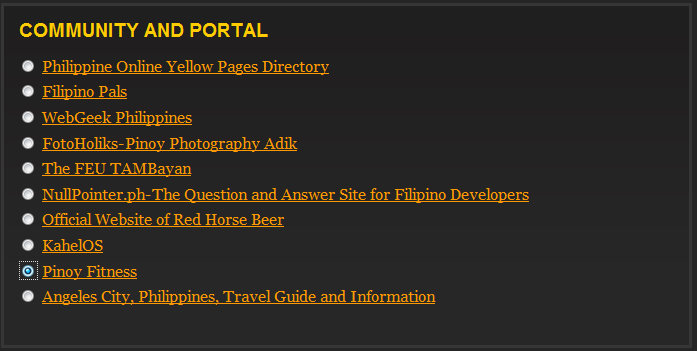 STEP 3: Cast a VOTE for other Categories
STEP 4: Scroll down to the end of the Page to Submit your Vote!

Thats It! You can vote again in 24 hours! Thanks and Hoping for your support! Hope you can LIKE this page and SHARE it to your friends as well!
Here is the link again: https://peopleschoice.philippinewebawards.com/vote/webvote.php