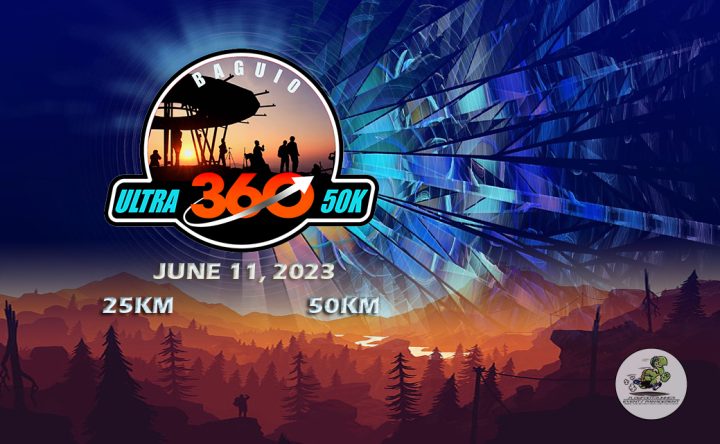 Slowfootrunner Events Management is proud to present yet another first for the City of Pines. Amid the pandemic, the organization has successfully managed to create a 50-kilometer loop, making the actual distance achievable for runners.
The Baguio BLISTT Fifty 50 Ultramarathon offers participants a chance to appreciate the picturesque sights around Baguio using the Circumferential Road or BLISTT. The challenging course promises to provide runners with an unforgettable experience as they push themselves to the limit.
The Bayan Park Covered Court in Aurora Hill, Baguio City will serve as both the starting and finishing lines of the race. Participants are expected to assemble at 3:00 AM on June 11, 2023, with the gun start commencing at 4:30 AM. Don't miss the opportunity to join this one-of-a-kind ultramarathon event.
Baguio 360 – 50K Ultramarathon
June 11, 2023
Bayan Park, Aurora Hill, Baguio City
25K|50K
Organizer: Slowfootrunner Events Management
Registration Fees:
P1,300 – Early Bird (till May 16, 2023)
P1,300 – Senior Citizen
P1,500 – Regular
* Those who will register on or before May 16, 2023 will receive complete ENTITLEMENTS on RACE DAY
* Some entitlements will follow if registration is submitted after May 16
– Finishers Entitlements: Finisher's Medal, Finisher's Shirt, Post Race Meal
Registration Venues:
1. GCash – 09772329514 – Arnold Balaba
2. BDO SM Baguio Branch
– Account No. 001830999484
– Account Name: Arnold D. Balaba
For More Information:
Website: https://slowfootrunner.wixsite.com/home
FB: https://www.facebook.com/events/3347868578761427
Email Address: [email protected] [Subject: Baguio 360 – Ultra 50K]
Mobile: 09772329514