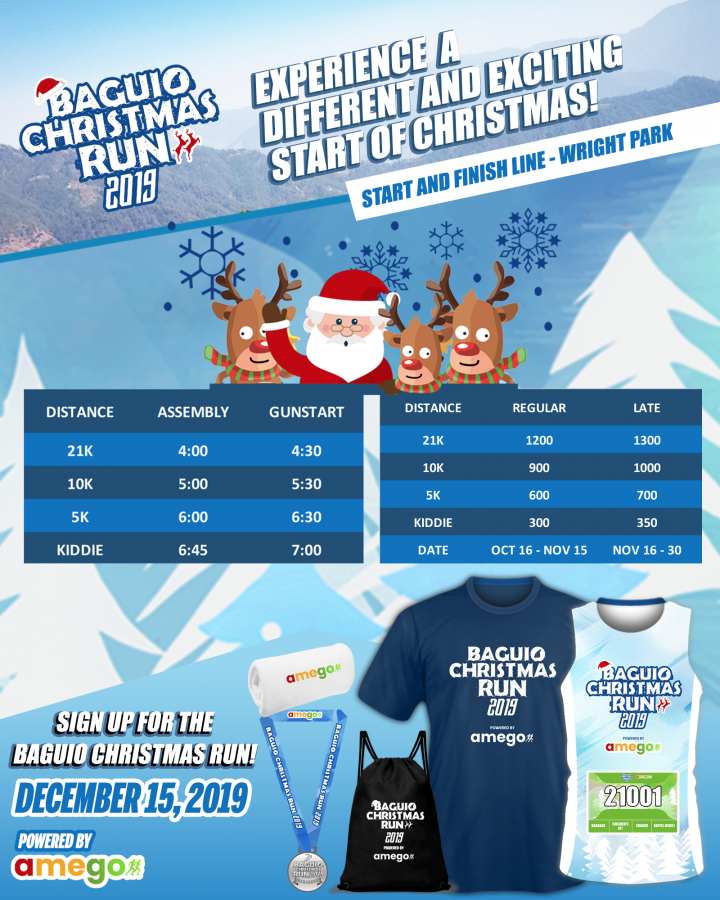 Baguio Christmas Run is set to happen on December 15, 2019 featuring a 5K, 10K and 21K race category.
Don Santillan, a seasoned road and trail marathon runner and a Brooks Ambassador is partnering with Amego.ph for this second Baguio Christmas Run and it promises to be a fun-filled and exciting event with the addition of the 21K category.
Amego will be providing free tracking for all participants who download the Amego app. Your families may be able to see the whereabouts of the runners via their mobile phones or through the wide screen that will be provided at the venue.
This is a great early morning event right in the city of Baguio! Well-planned routes that will exhilarate old and new runners alike. 21K event starts at 4:30 am followed by 10K and 5K at different time intervals. If you and your friends want to run a course that is different from what you are used to, then join the Baguio Christmas Run 2019!
Baguio Christmas Run
December 15, 2019
Baguio City
700m|5K|10K|21K
Organizer: Amego Team
Registration Fees:
21K – P1200
10K – P900
5K – P600
3K – P300
Registration Venues:
1. Online – Click Here
2. Toyville Centermall, Magsaysay Ave, Baguio City
Inclusions:

Race Maps: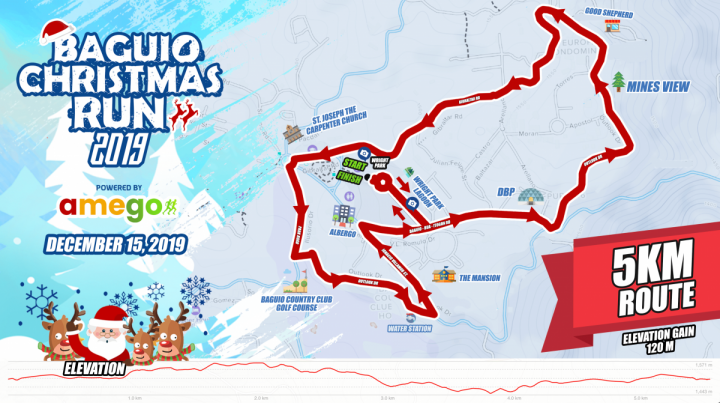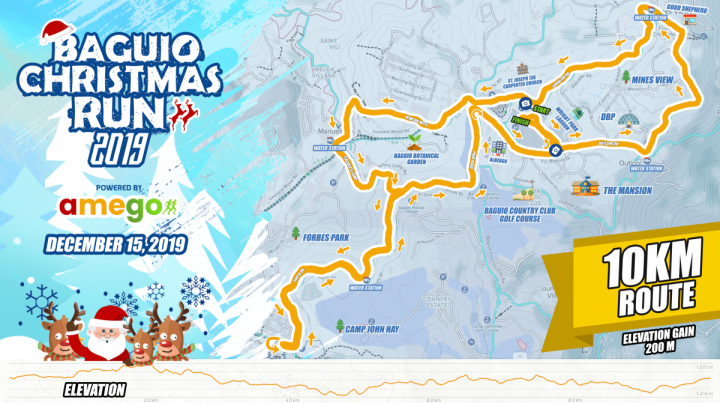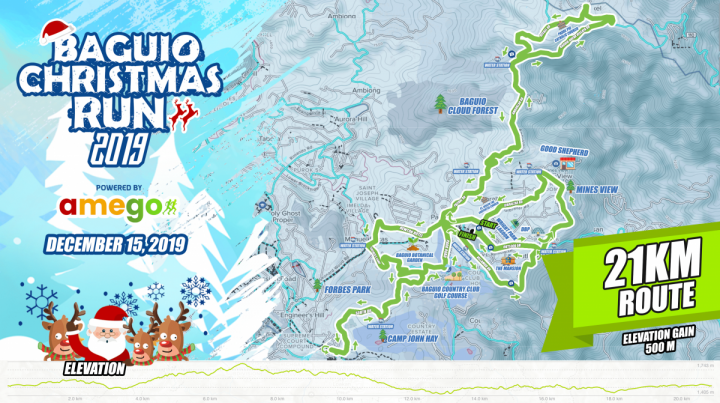 For More Information:
Visit – https://www.facebook.com/amegophofficial/