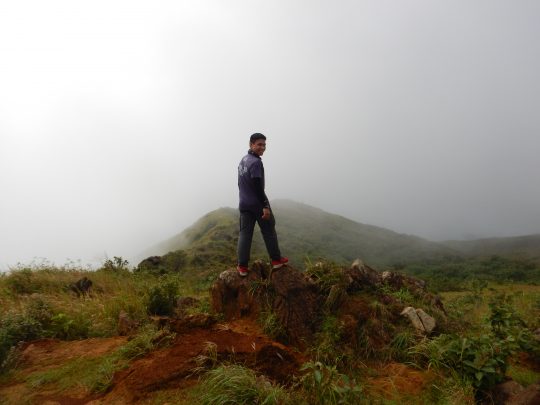 Run and Hike in Pure Comfort with the Montrail Mountain Masochist III
I have an obsession with weight. To be specific, I have an obsession with keeping my gear weight down – the lighter, the better. Going lightweight, from backpack to bath towels, was one of the best strategies I implement for enjoyable hikes. If you want to explore the world of lightweight trail hiking, the natural – and recommended – starting point is with footwear.
Rarely do I bring out my 4 lbs. hiking boots; those are reserved for high altitude hikes. For the most part, day hikes in the Philippines are perfect for trail runners. They're light, durable, and best of all dry quickly. Yes – your feet will get wet, either from rain or streams or river crossings. We might as well accept this fact, and switch from 'waterproof' hiking shoes to rugged trail kicks.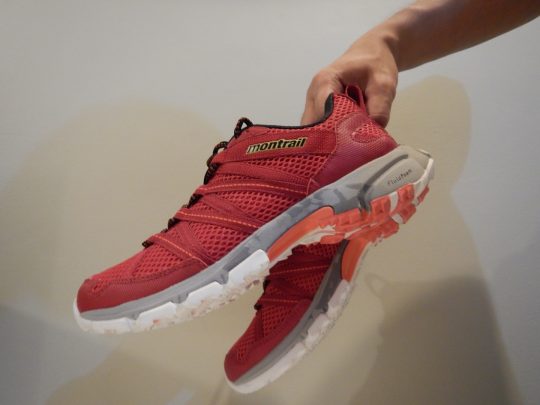 The Montrail Mountain Masochist III
As far as trail running shoes go, Montrail is a brand that should definitely be on your radar. A company under the legendary outdoor sportswear group Columbia, it specializes in trail running and trail hiking (the latter was how I tested my pair). One of the newer models available in the Philippines is the Mountain Masochist III.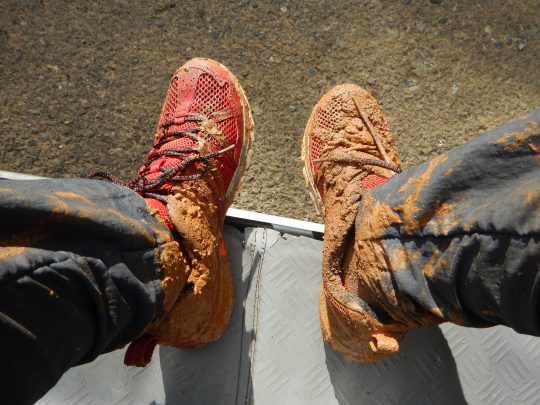 Tested Tough
Montrail prides itself in testing its gear under the toughest conditions, and I was not about to let them off so easy. I brought out the Mountain Masochist III on a long day hike, a back-trail trek of Mt. Balingkilat in Zambales. The hike features a major river crossing and several streams to ford, as well as terrain varying from jagged rocks to flat grass. I felt that if the Mountain Masochist III was to be 'tested tough', this was a great place to do so!
Since I pack light (total load was 1L of water plus 5 lbs. of gear, including snacks), there wasn't much to 'squish' the soles of these shoes. Trail runners' soles compress much sooner than boots', but if you pack light, you will drastically increase the lifespan of your trail runners.
Eager to see how fast water would drain out of these shoes, I immediately jumped in the river and purposely skipped stepping-stones while crossing streams. Performance here was acceptable; my feet felt reasonably drier after just about an hour or so.
On asphalt, the higher heel of these shoes felt unnatural, but on the trail, I immediately appreciated the plush shock absorption the Mountain Masochist III provided. I could jump down from a few feet to land on flat rock with very minimal jarring through my ankles and knees, and Montrail's FluidFoam midsole was definitely deserving of credit here.
Since it was a wet trail hike, I was curious to see how these trail runners would perform on anything from wet grass (annoyingly slippery) to wet rock (dangerously slippery). Extra careful since it was my first trek with the pair, it was a relief to benefit from its outsole's unbelievable grip. It felt comfortable and safe to speed up my downhill pace (just slightly over two hours to get down from summit to jump off point, with plenty of sightseeing breaks in between). Montrail's patented Gryptonite outsole performed very well, in my opinion.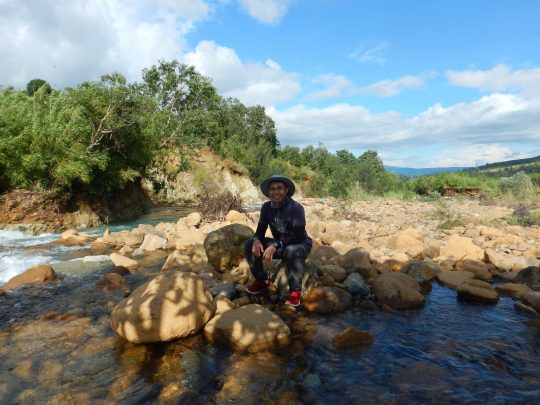 Watch Outs
With thicker laces than many other running shoes out there, you must make sure the knot you use is secure. Getting wet repeatedly loosened the knot I tied slightly, but I suppose this is my own doing, not tying the laces tightly enough.
The Mountain Masochist III is built like a traditional running shoe, in that it does not have a 'sock-like' fit at the ankle. Small pebbles tended to sneak into the shoe, especially when going fast along gravel.
I would also be careful about using this pair on hikes with plenty of sharp, rocky sections. The outsole suffered significant abrasions after one major day hike, but I obviously went out of my way to beat up these shoes. I reckon that for most of the day hike trails in the Philippines, this pair would prove to be durable enough.
Conclusion
If you're shopping around for a versatile trail hiking shoe that is reasonably lightweight, durable, and offers a plush ride, the Montrail Mountain Masochist III should prove to be a strong contender.
Montrail is available in Columbia Sportswear stores in the Philippines.
Check out more pictures and comments on my Instagram, jsncruz.
Transparency: Montrail Running generously provided me with a pair of Mountain Masochist III but this has not influenced the thoughts provided in this article. Opinions are my own and do not represent Pinoy Fitness, Montrail Running, and any other organization or entity related to the brand.