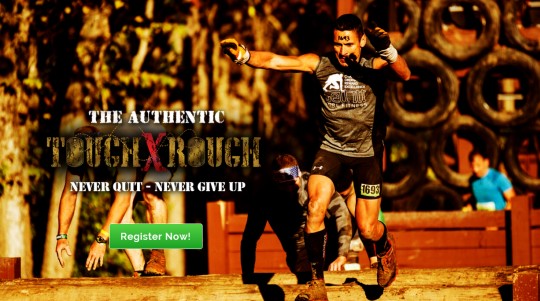 TV5 brings to Pinoy viewers the country's first world class Obstacle Course Racing (OCR) series that those hungering for real live action will surely enjoy. A partnership between TV5 network and Tough X Rough Asia made possible the launching of Tough X Rough (TxR) -The first international OCR series in the country and the only OCR World Championship Qualifier in Asia. Tough X Rough is patterned after military-type commando training and includes 8 race events – 3 short course and 4 long course, 4 boot camps and 1 National Championship, with the over-all winner for Male and Female individual, as well as top Male and Female Teams, earning a free trip to the coveted OCR World Championships at the Blue Mountain Resort, the largest mountain resort in Ontario, Canada on October 15 & 16, 2016.
Being the Philippines' top sports channel and home of the best sporting events, TV5 is pioneering this newest competitive sport that is taking the world of sports by storm. With its local breakthrough here, Obstacle Race Series (OCR) promises Pinoy sports fans and participants an entirely new level of sports action that will see individuals pushed to their limits and the value of teamwork and sportsmanship in achieving one's goals no matter how difficult the obstacles may be.
"It is more than just a race… it's about experience, hard work, perseverance, teamwork and the sense of community". Tough and Rough (TxR) will feature a select group of contestants going through grueling tests of individual courage and endurance. The international rules for OCR require competitors to race across various physical challenges along the route such as climbing over walls, lifting heavy objects, traversing bodies of water, crawling under barbed wire, and jumping through blazing hoops, etc., that are similar to those used in military training. Races vary both in distance and challenge levels; combining the skills for trail running, road running, and cross country running.
David Voth, the man behind Tough and Rough Asia has 30 years of proven track record in the international sports industry. Among several sports leagues and events to his credit are: Challenge Family Triathlons in the Philippines, F1 Night Race, 1st Youth Olympic Games, iRB Rugby, Standard Chartered Singapore Marathon, Net Ball World Championships, WTA, NBA and FINA World Championships in Singapore, and Ironman Triathlon, among others.
Tough X Rough is set to start its exciting and action packed race in January 2016 and will be exclusive to your Kapatid network, with TV5's very own hunk actor, Derek Ramsay as host. "I am very excited about Tough X Rough. I'm sure it's going to be an adventure that sports fans and enthusiasts like me would enjoy." A sportsman himself, Derek has competed for the Philippines' National Ultimate Frisbee team and is currently the head ambassador of the Philippine National Beach Football team.
Registration Fees:
Elite Individual Competitive – Male & Female (1,500 Pesos)
Elite Team Competitive – Must be a Team of Three / Male or Female (1,250 Pesos/ Member)
Fit & Fun Individual – Male & Female (1,249 Pesos)
Fit & Fun Team / 3 or more – Male, Female & Mix (999 Pesos / Member)
Fit & Fun Team / 10 or more– Male, Female & Mix (750 Pesos / Member)
Fit & Fun Individual Student / Military (899 Pesos)
Fit & Fun Team Student / Military / 3 or more – Male, Female & Mix (699 Pesos / Member)
TxR Kidz – 4 to 15 yrs old (550 Pesos)
Family rate, 2+ TXR Kidz (450 Pesos /TxR Kidz)
Elite Individual Commander Class Male, Female (2,000 Pesos)
Elite Team Commander Class / 3 or more Team Mates – All Male, All Female (1,650 Pesos)
Registration is now open for individual and team categories. Each TxR participant will get a TXR Finisher Dog Tag, Race Visor, Work Out Towel, an event day wrist band, a Combat Pack, 10% off the next race and an ice cold Finish Line Beer.
For more details about ToughXRough and to register, log on to https://toughxroughph.com/.
For Instant Updates – Follow US!
https://www.facebook.com/pinoyfitness
https://www.twitter.com/pinoyfitness
https://www.instagram.com/pinoyfitness
PF Online Community -> https://members.pinoyfitness.com
PF Online Shop -> https://shop.pinoyfitness.com
Like this Post!? Share it to your friends!