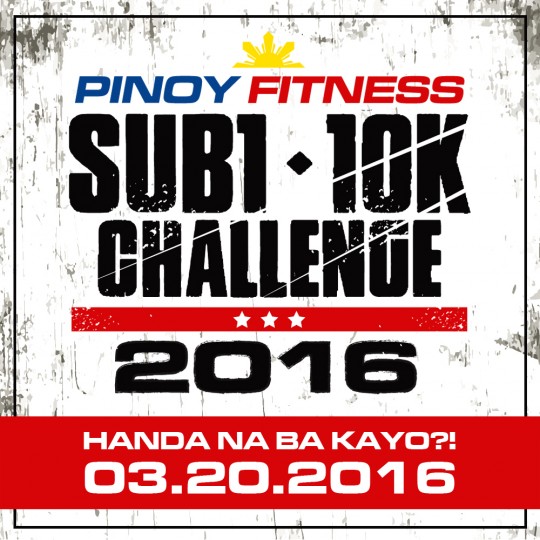 Are you guys excited for the Pinoy Fitness SUB-1 10K Challenge!? Want to start training but don't know how to? Here's an 8-week training program from Coach Michelle Estuar to help guide you on how to speed up your 10K running time.
Pinoy Fitness SUB-1 10K Challenge Training Guide
by Coach Michelle Estuar: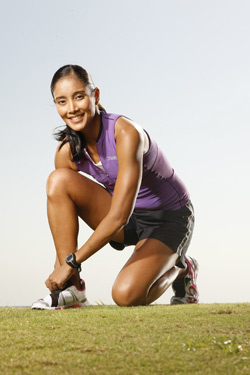 (Click Image to Enlarge)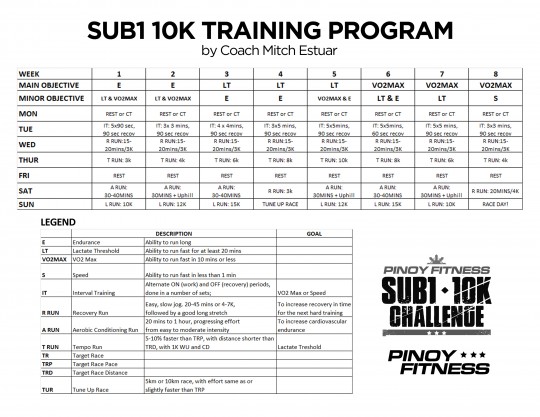 Follow the Running Program above for 8 weeks. REST or do Cross-Training on Mondays:
– Cross-Training can be Swim, Bike, Indoor Cycling, Paddling, etc. except Running with easy to moderate effort.
Legend:
TR = Target Race
TRP = Target Race Pace
TRD = Target Race Distance
Tune Up Race = 5km or 10km race, with effort same as or slightly faster than TRP
Note: You should also DO Twice (2) a week Strength and Conditioning Exercises every week.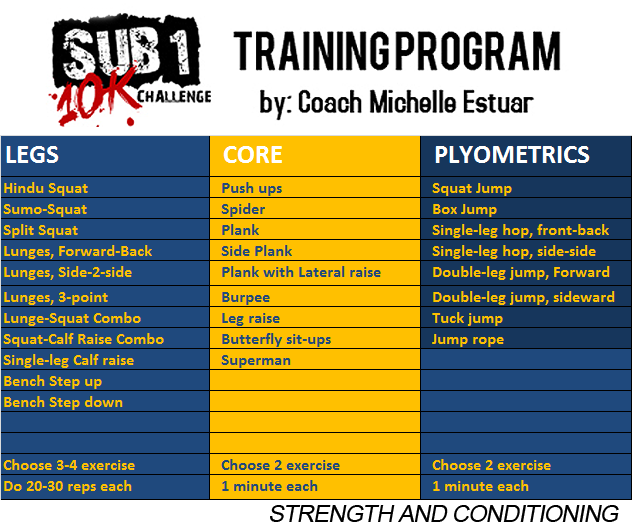 Strength and Conditioning Formula: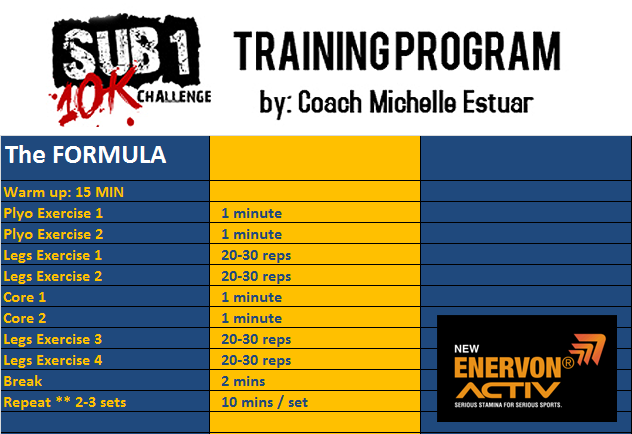 We're also scheduling a FREE clinic powered by Enervon Activ for registered participants so that Coach Mitch Estuar can personally explain the program to you guys! Stay tuned for further announcement about this!
So Register NOW! Online Registration is ongoing -> Click Here for Full Event Details
For Instant Updates – Follow US!
https://www.facebook.com/pinoyfitness
https://www.twitter.com/pinoyfitness
https://www.instagram.com/pinoyfitness
Like this Post!? Share it to your friends!