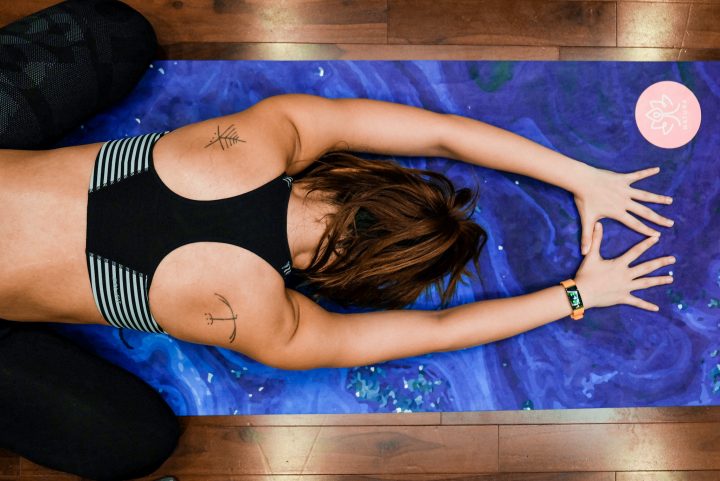 If you are on a tight budget and in the market for a smartwatch that also has fitness tracking capabilities, the newly-launched Realme Band might just be the one you're looking for.
The Chinese brand of smartphones recently launched in the Philippine market a new line of accessories designed for more active and on-the-go individuals which include the Realme Band fitness tracker. The new budget tracker player hopes to become "your fitness partner" by offering an affordable and practical alternative to more higher-priced brands on the shelf.
COMES IN THREE COLORS. The Realme Band in black (left), green (middle), and yellow (right). Product shots from Realme Philippines
Entering the market at PHP 1,390, the price is arguably cheaper than its more popular competitors Fitbit and Huawei. But the alternatives are pricy for a reason, and it is functionality. This leaves you to question: on top of affordability, what other features can Realme offer to entice consumers to spend that extra peso on their smartwatch?
While we're no tech geeks who can give you a more technical assessment, we did test out the functions of the Realme's smartwatch to see how well they suit your needs in working towards your fitness goals.
Read our review here to find out what the Pinoy Fitness team's thoughts on the Realme Band below.
Light on the budget and lightweight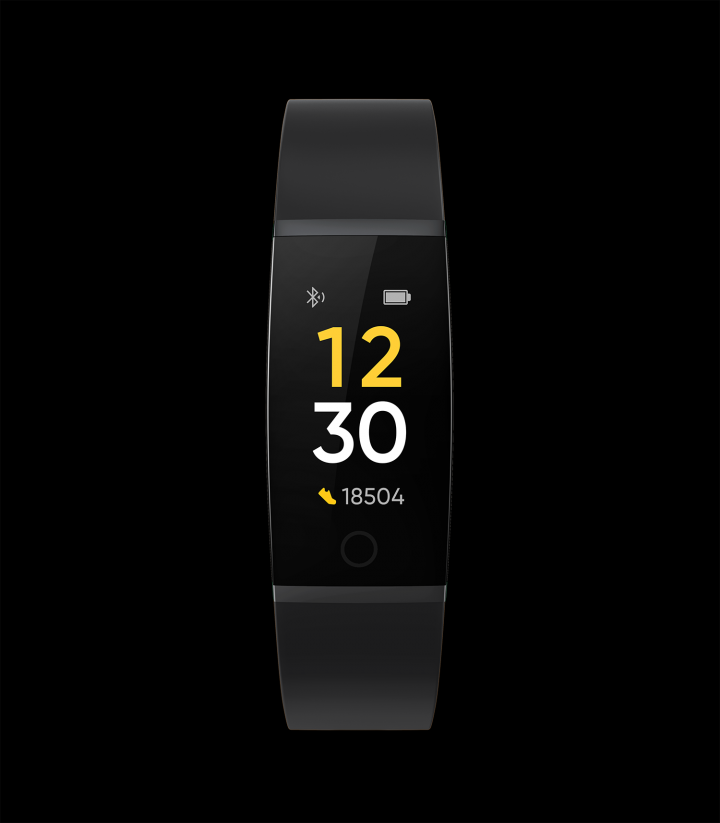 Judging from the way it's packaged, you can immediately tell that the Realme Band is an incredibly light smartwatch. It weighs at only 20 grams and has compact, 0.96-inch display and plastic strap, making it one of the lighter fitness trackers in the market. And once again, being priced at PHP 1,390, it's definitely light on the budget too.
From the box, you can also get a summary of the basic capabilities and features of the watch. These would be 24/7 heart rate monitoring, IP68 waterproof rating, cable-free charging, app notification syncing, as well as sports detection and tracking.
What will fitness enthusiasts love about it?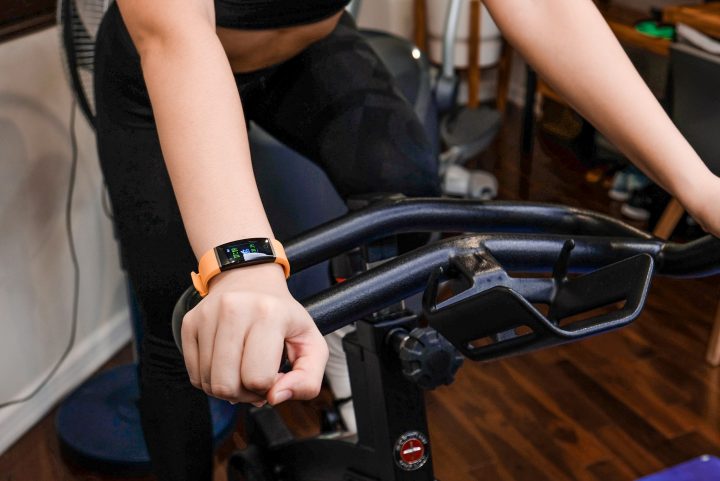 Once you fire up the Band and sync it to the Realme Link app, you'll find that it also enables you to monitor a variety of other health activities like your sleep time and quality, steps, and even provides idle alerts and water reminders. It also allows you to track and log your progress in 9 different sports (yoga, running, hiking, walking, cricket, spinning, fitness, biking, and climbing).
Provided our lockdown situation, we've only been able to test the Band out on just two workouts: spinning and yoga. Between the two workouts done for about an hour a day for 3 days and keeping it while sleeping, the Band's battery life lasted pretty long. After 3 days of continuous usage, the smartwatch still had a lot of juice left to go for about two more days.
Realme also made sure to make charging the watch hassle-free with cable-free charging. When it's out of juice, just pull off one end of the strap to reveal a USB tip which you can plug into a laptop port or adaptor, and leave the watch to charge. A full charge takes about an hour to achieve, and you're back to 5 days of continuous use before it dies out.
Although a relatively small and common feature, we also greatly appreciate that the Realme Band comes with water reminders, as well as idle alerts to get you moving every now and then – two things that most people commonly neglect. Calorie burn and heart rate measurements are also fairly accurate (tested side by side with an Apple Watch 3).
We were not able to do a stress and durability test on the watch and can't comment on it much, except that with the feel of the strap, it should be able to last you a long while.
Our wishlist for the Realme Band
While there is much to appreciate about the Realme Band in terms of basic functionalities, there are still some features we wish it had with regard to fitness tracking.
First of all, the Realme Band can only dock 3 workouts on the watch face at a time. So if you're really the type to mix up your workouts on a daily basis, you'll encounter a bit of a hassle with having to change the docked workouts all the time. Add to that, those who are sticklers for monitoring any and every kind of workout they do will also find it inconvenient that the watch can only monitor 9 workouts.
If a new iteration is in the works, we hope it also includes a strap that moves around easily on the wrist. Having tested it on yoga and spinning where much wrist bending is involved, the sharp edges of the strap caused quite a bit of irritation around the wrist.
Should you buy it?
Yes, if you're a beginner and want to get started on the basics of personal fitness tracking, or if you are a workout minimalist. For the price point, it's perfect for entry-level fitness explorers, as we would always advise you guys to always go choose what's practical and sustainable for you, so you can successfully get started and sustain your fitness journey. It's definitely a decent starting fitness tracker that will help you get the basics of progress measurement down.
It is also important to note that the Realme Band is not compatible with the iPhone simply because the Realme Link app is currently not available in the Apple store. We don't know if Realme will plan on launching it on iOS soon, or if they will be sticking with Android, but as it looks, it is advisable for Apple users to opt for a fitness tracker that's compatible with their iPhones.
To learn more about the Realme Band, go ahead and visit their website, or connect with them through their social media pages – Facebook, Instagram, and Twitter.
Was this review helpful? Let us know what other gear you would like us to test out in the comments!