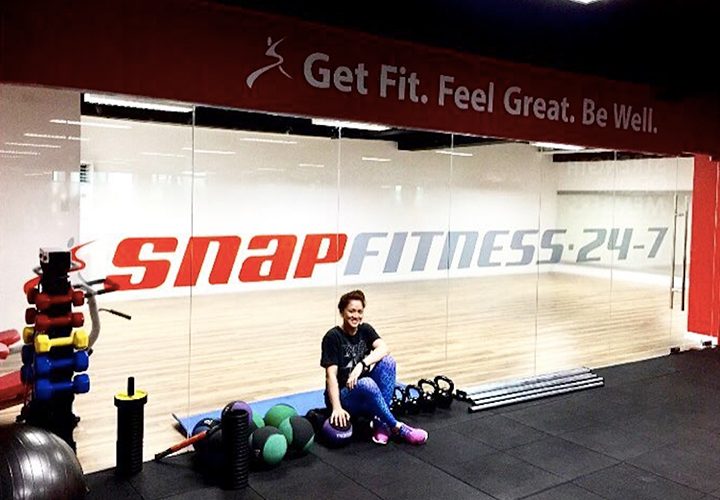 Gyms that are open 24 hours a day have gained popularity these past few years for a very good reason – it addresses the problem of many who have difficulty in finding time for exercise.
With 24-hour gyms, employees who often need to overtime in the evening could opt to do their workout at 5 am.
People who are busy in the morning can workout past 10 pm if they want to.
And those who are on night shift can still workout before they go to the office!
The point is, 24-hour gyms give people more control of their time which can translate to being more consistent in achieving fitness goals.
With that in mind, we made a list of 24-hour fitness clubs for people in the Metro so they can check and try out these clubs to find which one will suit their lifestyle the most.
1. Platinum Fitness

Platinum Fitness is the health club where you can expect new trends in fitness. From Piloxing (a creative mix of Pilates and Boxing) to Pound (a class that uses a slightly heavier drum stick to incorporate dancing and pounding), their group classes are always quite unique. In fact, some of their instructors are even foreigners who come here to share their fitness knowledge.
Aside from this, Platinum fitness takes pride in having an inviting and clean environment for a price that will not break the bank. They currently have a branch in Makati and another at Citi Plaza, BGC.
Price Point: Upon our last inquiry, the preselling rate for the BGC branch was at P1900/month for a 12-month lock-in period.
2. Kinetix Lab

With their "Strength in movement" tagline, Kinetix lab is definitely a haven for people who are into strength training or anyone who wants to get stronger and fitter. They literally have all the official lifting equipment and more – competition approved Olympic bars, official Eleiko plates, squat racks, chains for added weight, deadlift platform, etc. All of these are used to help their clients move better and feel stronger.
For beginners, you won't need to worry about feeling intimidated at all because the coaches there are more than qualified to guide you on your journey.
Kinetix lab is located at 2/F AyalaLand Technohub, QC.
Price Point: P2600/month for 6 months lock-in period
3. Snap Fitness
The main difference of Snap Fitness to other 24-hour gym clubs is that they offer a minimum of 2-month contract instead of 6 or 12-month lock-in period. This way, you can test the gym first for a short time before committing for a year or so.
They currently have 3 branches (Timog Avenue, Cubao, and Congressional Ave). For people who travel a lot, your snap fitness membership also gives you access to more than 2000 clubs worldwide.
The gym's aesthetic is quite nice too especially if you like the color red. Individual bathrooms and changing rooms are also part of the snap fitness package.
Price Point: The rate for the 2-month lock-in is P2500/month while the 12-month lock-in starts at P1700
4. Empire Boxing
If you want to get into boxing and Muay Thai but rarely has the time to make it to early training sessions, Empire Boxing is the gym for you. They cater to people who have beginners, intermediate, and advance fitness level when it comes to boxing and Muay Thai while still assuring that their gym's environment is not intimidating and is for everyone.
As of the moment, only the Empire Boxing in Makati is open 24 hours a day but they do have other branches that are open from 7 am to 10 pm.
Price Point: Starts at P150 per boxing session
5. Anytime Fitness
And of course, this list would not be complete without the star of 24-hour gyms – Anytime Fitness. With over 50 branches in the Metro, Anytime Fitness is the gym for you if you tend to jump from one city to another.
This gym is perhaps the most popular health club today and for a good reason too- it's pretty much complete! Each branch have several treadmills and cardio machines, an extensive selection of equipment, free weights area, clean bathrooms, and good variation in group classes too.
Price Point: Anytime Fitness: Rates & Branches 2018
Which of these gyms caught your attention? Let us know in the comments or by sharing this article!